Description
Join us for our last concert of the spring: Beppe Gambetta, whose music bridges two continents.

"Beppe Gambetta is an Artist. He inhabits a vantage point and possesses a world view that sets him apart from the crowded phalanx of merely great pickers. But just as importantly, he has the skills with a flatpick to articulate and bring to us the thoughts and feelings of his soul" (Kevin Stevenson, Flatpicking Guitar Magazine).

"Italian guitarist, Beppe Gambetta is considered by many musicians in the world as one of, if not the best, acoustic guitarists. His talent, his taste, and his execution are superb. In this latest release (The American Album), Gambetta returns to the bluegrass field with a very nice selection of familiars and originals...This is a wonderful project of clean guitar interpretations that both musicians and non-pickers should enjoy" (BF, Bluegrass Unlimited).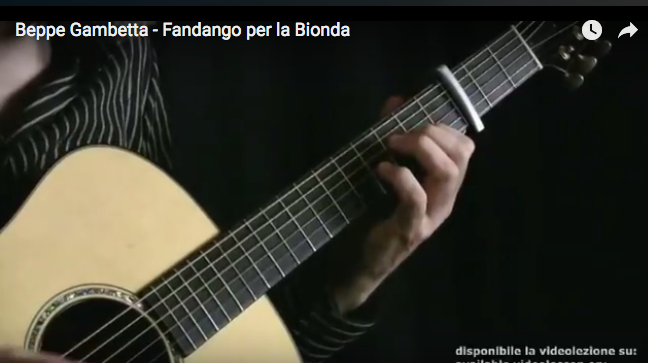 From his unique background as an Italian musician in love with both American roots music as well as the music of his native country, Beppe has travelled the world and even crossed the "Iron Curtain" to dazzle and charm music enthusiasts everywhere. After eleven CDs, DVDs, teaching books and collaborations with many other top-flight musicians, Gambetta is one of the true live master innovators of the acoustic guitar.
While Beppe still lives in his native Genova, he travels to North America at least three times each year. His reputation in the U.S. and Canada is reinforced by his participation inprestigious festivals like the Walnut Valley Festival in Winfield, Kansas, Merlefest in North Carolina, the Four Corners Festival in Colorado and Canadian Folk Festivals in Winnipeg and Edmonton, as well as events like the radio shows "All Things Considered" and "E-Town." Beppe has performed in the Ryman Auditorium in Nashville, Tennessee and the Metropolitan Museum of Art in New York. He has performed with David Grisman, Gene Parsons, Doc Watson, Norman Blake and with the band Men Of Steel: an international guitar summit (Dan Crary, Tony McManus and Don Ross) of different guitar schools with complex musical interactions.

Beppe's music is a "koiné" (fusion) of American root music and Ligurian tradition, emigration songs and folk ballads, steel string guitars and vintage harp guitars not only co-exist but interact, weaving a deep dialog unaware of any rigid classification.