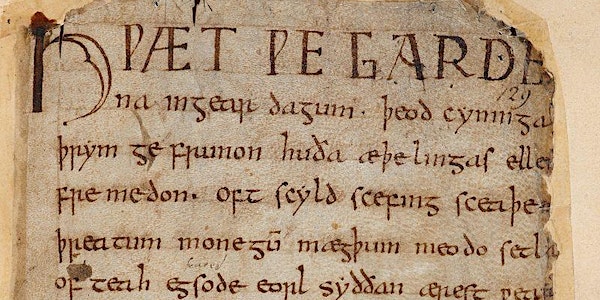 Beowulf and the Origins of England - with Professor Tom Shippey
A day looking at how Beowulf can be viewed as a spotlight into the shadowy history of North-Western Europe in the fifth and sixth centuries.
Refund Policy
Contact the organiser to request a refund.
Eventbrite's fee is nonrefundable.
About this event
Title image above: the opening lines of the first folio of the only surviving copy of Beowulf (British Library, Cotton Vitellius A.XV, folio 129r [132r] - Wikipedia image in Public Domain).
A day with world-class scholar Tom Shippey looking at how Beowulf can be viewed as a spotlight into the shadowy history of North-Western Europe and Scandinavia in the fifth and sixth centuries. This was the time of the Folkevandrings Krise, the 'Folk-Wanderings' Crisis' or 'Migration-Period Crisis', that led to the formation of the kingdoms of England and of other nations in Europe. These include Swedes and Geats, Danes and Heathobeards, Franks and Frisians, Heruli and Gepids, and, of course, Angles, Saxons, and Jutes.
Provisional Timetable
10.15 – 11.15: The Contradiction: historically useless but strangely convincing
11.15-11.45: Coffee-break.
11.45 – 12.45: Uncle Hygelac and Gregory of Tours; Hrothulf and Gammel Lejre
12.45-13.45: Lunch-break.
13.45-14.45: A Historical Scenario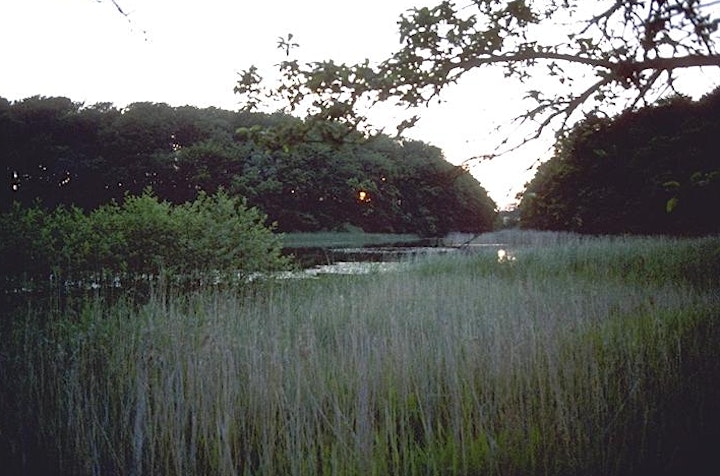 Sunset near Gammel Lejre (©Sam Newton, June 1991)
Some Suggestions for Optional Background Reading
Alexander, M., The First Poems in English (Penguin Classics 2008).
Bjork, R.E., & J.D.Niles (eds), A Beowulf Handbook (Nebraska University 1997).
Chambers, R.W., Beowulf: An Introduction to the Study of the Poem with a Discussion of the Stories of Offa and Finn (3rd edition, University of Cambridge 1959).
Fulk, R. (ed.), Interpretations of Beowulf: A Critical Anthology (Indiana University 1991).
Fulk, R., R.Bjork, & J.Niles (eds), Klaeber's Beowulf, 4th Edition (Toronto 2008).
Garmonsway, G., and J.Simpson, Beowulf and Its Analogues (Dent 1968, 1980).
Jones, G. (tr.), Eirik the Red and other Icelandic Sagas (Oxford 1961) – especially the last one in this edition, "The Saga of King Hrolf and his Champions".
Jones, G., A History of the Vikings, (Oxford 1968) – especially chapter 1.
Manco, J., The Origins of the Anglo-Saxons: Decoding the Ancestry of the English (Thames & Hudson 2018, 2019).
Neidorf, L. (ed.), The Dating of Beowulf – A Reassessment, Anglo-Saxon Studies 24 (Brewer 2014).
Newton, S., The Origins of Beowulf and the pre-Viking Kingdom of East Anglia (Brewer 1993).
Niles, John D. (ed.), Beowulf and Lejre, Arizona Centre for Medieval & Renaissance Studies (Tempe, Arizona 2007).
Shippey, T. A., J. R. R. Tolkien: Author of the Century (Harper Collins, 2000).
Shippey, T. A., The Road to Middle-earth (Allen & Unwin 1982; rev. ed. Harper Collins 2003).
Shippey, T.A., Laughing Shall I Die: Lives and Deaths of the Great Vikings (Reaktion Books 2018).
Tolkien, J.R.R., Finn and Hengest: the Fragment and the Episode, ed. Alan Bliss (Allen & Unwin 1982).
Tolkien, J. R. R. (tr.), Beowulf – A Translation and Commentary, ed. C. Tolkien (Harper Collins 2014).
Turville-Petre, G., The Heroic Age of Scandinavia (London 1951, 1976).
Wilson, R., The Lost Literature of Medieval England (Methuen 1952, 1970).
Online Resources
Professor Shippey's three-part seminar series on J.R.R.Tolkien and Beowulf was delivered at Signum University in 2017. Since then, Signum University has kindly made the seminars available on YouTube:
1. The Monsters and the Critics
n.b. There is some slight technical awkwardness on some of these recordings, but they are still well worth following. If readers find these links as useful as I have, you can make a donation to Signum University.
About Professor Tom Shippey
Tom Shippey is retired Walter J. Ong Professor in Saint Louis University, Missouri, USA, after holding several posts in the UK. He is well-known for his three books on Tolkien, and his career has tracked Tolkien's in several respects: both attended King Edward's, Birmingham; both taught Old and Middle English at Oxford; and both held the same Chair of English Language at Leeds - Tolkien in the 1920s, Shippey in the 1980s. They share a deep antipathy to literary critics and university administrations, and a keen interest in fantasy, science fiction, and other non-canonical forms of writing. Besides the books on Tolkien, he has published several on Old English, three "alternate history" novels set in Anglo-Saxon East Anglia, and several anthologies, including The Oxford Book of Fantasy Stories (Oxford 1994).
What happens next:
When you book tickets, it is essential that you open an account for yourself on Eventbrite at the same time (if you haven't already done so). Do not book via the anonymous 'guest account' option.
This is because of the way in which Eventbrite works with Zoom - without an account, it won't let you sign in to join the study-day on Zoom.
After booking you will receive an email with a link to take you to a webpage with a timer counting down to the start of the event. When it reaches zero it will say 'Join Now'. Click on the link and Zoom will automatically start, but only if you have opened an Eventbrite account.
It's a good idea to have set up and tested your Zoom configuration well in advance and be aware of how to use the controls. There is guidance and a test link here.
You can type in 'Wuffing' to search in the Online section of Eventbrite to find more study-days with Wuffing Education.
You can also click on the 'Follow' button above to hear details about any of our events as soon as they are published.
And you can click here to receive our email newsletter about forthcoming events with Wuffing Education.