Allegheny RiverStone Center for the Arts welcomes to Foxburg on Sunday, October 3 at 2:00 PM the premier new ensemble, BEO STRING QUARTET
About this event
Allegheny RiverStone Center for the Arts welcomes back to Foxburg on Sunday, October 3 at 2:00 PM the premier new ensemble, BEO STRING QUARTET, whose stellar performances have been hailed for their virtuosity, rhythmic vitality and crystal clear articulation, going deep inside the music. Now in its sixth season, the young, virtuosic ensemble has performed over 100 concert works in the US and Europe – including over 40 world premieres. Nationally acclaimed as consummate Teaching Artists, in 2018, BEO performed a brilliant arts education residency in ARCA's Educational ArtReach Program in the Allegheny-Clarion Valley Schools.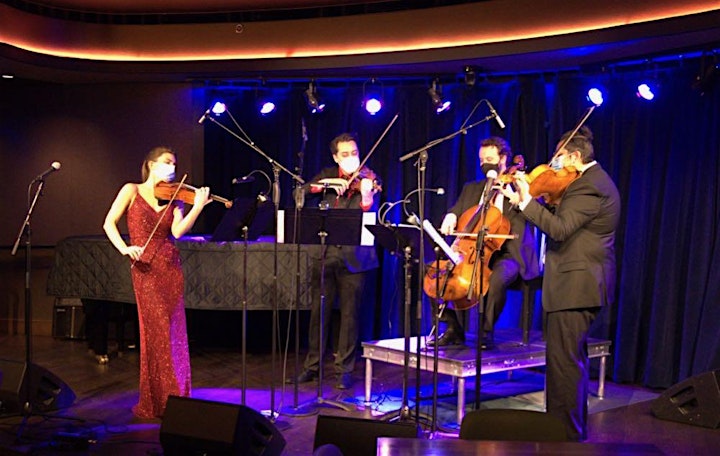 A shared dedication to the continued understanding, exploration, and love of music is what inspired the musicians to form the Beo String Quartet in 2015. The ensemble performs the masterpieces of the string quartet repertoire, collaborates with living composers, and engages new listeners through performance, thoughtful demonstration, and a strong social media presence.
Organizer of Beo String Quartet - Tradition Meets Innovation
ALLEGHENY RIVERSTONE CENTER FOR THE ARTS is registered as a Charitable Organization with the Department of State, Bureau of Corporations and Charitable Organizations under The Solicitation of Funds for Charitable Purposes Act, 10 P.S. § 162.I et seq., and is authorized to solicit charitable contributions under the conditions and limitations set forth under the Act.