Description
Capital Public Radio Presents a VIP experience:
Benny Goodman, Carnegie Hall and the Concert that Changed the World
Featuring Ken Peplowski
Join us Friday, January 19 at 6 PM for an 80th Anniversary Salute to the King of Swing's historic 1938 performance and VIP reception at the Harris Center for the Arts in Folsom. The performance will feature renowned clarinetist Ken Peplowski and the Sacramento Jazz Orchestra with special guests Chuck Redd, Ehud Asherie and Ann Roach. The VIP reception will highlight Benny Goodman's life with a very special introduction by Benny Goodman's daughter, Rachel Edelson. The evening will also include a conversation with our featured artist, Ken Peplowski. Sparkling wine and hors d' oeuvres will be served.
The VIP reception doors open at 6 PM and is for VIP ticket holders only. VIP seats for the performance are reserved up front in the first four rows of the orchestra section* of the Harris Center. The performance begins at 7:30 PM.
In the spirit of the historical concert of 1938, Black Tie Attire is encouraged.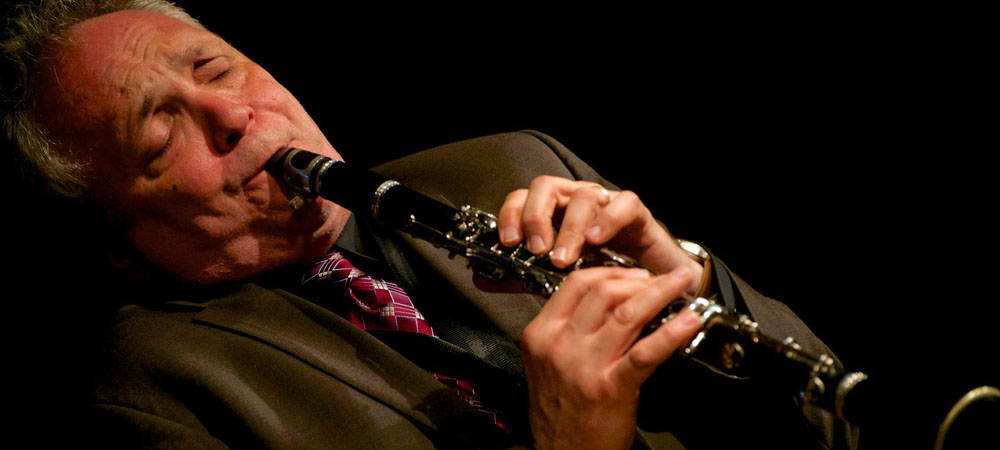 It was January 16, 1938 at Carnegie Hall - that hallowed venue for "respectable" classical music. There, Benny Goodman's band played swing music for the very first time with one of the earliest racially-integrated jazz groups. Capital Public Radio and Harris Center will come together in paying tribute to this historic moment as renowned clarinetist Ken Peplowski joins the Sacramento Jazz Orchestra performing highlights from the famous concert. Peplowski will also lead a quartet (as Goodman did) during a spotlighted section of the concert with Ehud Asherie, a master of swing and stride on piano and the exquisite Chuck Redd on vibes. Vocalist Ann Roach will also perform with the Sacramento Jazz Orchestra.
*If you need wheel chair assistance or have other special needs for seating, please email us at gifts@capradio.org.