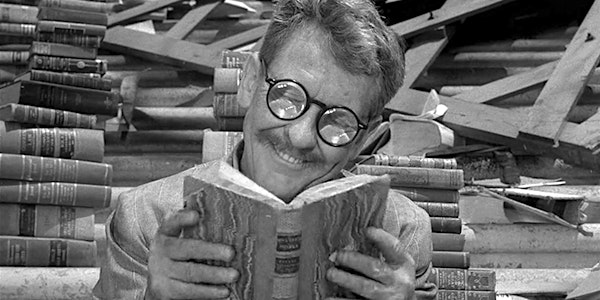 Bennington Midwest Salon
Bennington Midwest Salon
About this event
The Bennington Midwest Salon returns virtually to showcase Bennington authors who have had books published recently. This time around we have Monica Minott (Zion Roses, Peepal Tree Press '21), Keith Lesmeister (We Could've Been Happy Here, Midwestern Gothic Press '17), Mirande Bissell (Stalin at the Opera, Ghost Peach Press '21), and Rena Mosteirin (Experiment 116, Counterpath Press '21).
We'll also take a moment to hear from Beth Weinstock (Poetry '19) about BirdieLight, an educational initiative founded to fight the catastrophic increase in fentanyl deaths in young people, particularly in central Ohio.
Keith Lesmeister (Fiction '14) is the author of the story collection We Could've Been Happy Here (MG Press). His fiction has appeared in American Short Fiction, Gettysburg Review, New Stories from the Midwest, North American Review, Redivider, Slice Magazine, and elsewhere. He is co-director of the Luther College Writers Festival, a founding editor of Cutleaf (a new online literary journal), and teaches at Northeast Iowa Community College.
Monica Minott (Poetry '18) is the author of two collections of poetry, Kumina Queen and Zion Roses. She was awarded first prize in the inaugural Small Axe poetry competition and her poems have been published in The Caribbean Writer, Small Axe, Cultural Voice Magazine, SX Salon, Jubilation, Coming Up Hot: featuring Eight New Poets from the Caribbean, The Squaw Valley Review, and BIM magazine. Monica Minott is also a Chartered Accountant. She received two awards in Jamaica's National Book Development Council's annual literary competitions for book-length collections of her poetry.
Rena Mosteirin (Poetry '18) wrote Experiment 116 (Counterpath press, 2021) to take up the poetics of a global refugee idiolect. Mosteirin is the co-author of Moonbit (punctum books, 2019) an academic and poetic exploration of the Apollo 11 guidance computer code. Her novella Nick Trail's Thumb (Kore Press, 2008) won the Kore Press Short Fiction Award, judged by Lydia Davis. Her chapbook Half-Fabulous Whales (Little Dipper, 2019) explores Moby-Dick through erasure poetry. She is an editor at Bloodroot Literary Magazine, holds an MFA from the Bennington Writing Seminars, teaches creative writing workshops at Dartmouth College and owns Left Bank Books, a used bookstore in Hanover, New Hampshire.
Mirande Bissell (Poetry '19) is a poet and teacher from Baltimore, Maryland. Her first book, Stalin at the Opera, selected by Diane Seuss as winner of the Ghost Peach Press's 2020 book prize, was published in June, 2021. Mirande's poem "The Mammoth Steppe" was the 2019 winner of the Stone River Poetry Review contest. Contest judge Rachel Webster wrote of the poem, "The Mammoth Steppe' is about this resilience, especially the resilience of the speaker, the human. We can trace such resilience in what these stanzas refuse to turn away from, and in the long view of time they take. It is refreshing and restorative to read a poem this ambitious, beautiful, and whole unto itself. I will not forget it."