Bennett Greenspan: Using DNA to Track Genealogy @ The Breman
When and where
Location
The William Breman Jewish Heritage Museum 1440 Spring St NW Atlanta, GA 30309
Description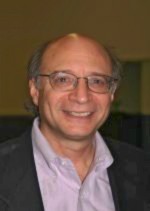 Bennett Greenspan Discusses Using DNA to Track Genealogy @ The Breman
Atlanta, GA, April 28, 2013 — The William Breman Jewish Heritage Museum and The Jewish Genealogical Society of Georgia will feature Bennett Greenspan, President and CEO of Family Tree DNA, on Sunday, April 28th at 2 pm. Mr. Greenspan will be speaking on "Using DNA to settle family disputes, connect to long-lost relatives and to garner an appreciation for where your ancestors came from and where they journeyed since our departure from Africa."
Jewish, African, Native American . . . have you ever wondered who you are? Do you have questions about your real heritage? Come to this presentation to learn how science can help you track your family genealogy accurately and affordably. Mr. Greenspan is an entrepreneur and genealogist. He founded Family Tree DNA, a Houston, Texas company dedicated to using genetics for personal ancestry, in 1999. As part of his involvement in genetic genealogy, Greenspan helped popularize the way genealogists use genetics by providing cost- effective DNA testing. He helps educate hobbyists and serious genealogists alike about the uses of DNA testing in expanding genealogical research, confirming or disproving family lore, and connecting to family members who may have those missing puzzle pieces.
"We believe the first step to unearthing your personal and family history is to better understand your DNA." Mr. Greenspan says "That's why we are continuously investing in new technology and experienced scientists at our Genomics Research Center, enabling us to conduct tests more accurately and efficiently."
"So often in the past, family members discussed and debated where they thought their family originated from or if they were related to some famous rabbi or celebrity," said Gary Palgon, Past President of the Jewish Genealogical Society of Georgia, "but with the low-cost and ease of consumer DNA testing, the truth is easily available."
The William Breman Jewish Heritage Museum is located at 1440 Spring Street, Atlanta, Georgia on 18th Street across from The Center for Puppetry Arts and is dedicated to the preservation of Jewish life in the South and emphasis on Jewish history, arts and identity. Visit the museum's website at www.thebreman.org. Join the discussion on Facebook.
Admission is Adults $12, Seniors $8, Students $6. Parking is Free
Breman Museum members and Atlanta History Center members attend free with proof of membership.
To RSVP for Sunday's talk, visit www.atbreman33.eventbrite.com
Mr. Greenspan's visit is sponsored by the Georgia Tech's School of Computational Science and Engineering, Center for High Performance Computing, and Center for Bioinformatics and Computational Genomics. Mr. Greenspan will also deliver a research talk, "The Genomic Revolution Thirteen Years Later: Genetic Genealogy and Beyond," on Monday, April 29, at 11 a.m. at the Georgia Tech College of Computing. For more information, visit www.cc.gatech.edu/events.