Benjamin Franklin Institute of Technology information session
About this event
Whether you're a new high school graduate, a transfer student, or an adult learner, Benjamin Franklin Institute of Technology will prepare you for a great technology career. Our programs are flexible, affordable, and designed for today's job market. Come find your path at BFIT. We offer certificates in a little as 8-months to bachelor degree programs that can be completed in as little as 3 and half years.
· Over 90 percent of our students receive some form of financial aid.
· Average starting salary for our graduates (Including certificates) is $42k.
· We have an 83% career placement within a year of graduation.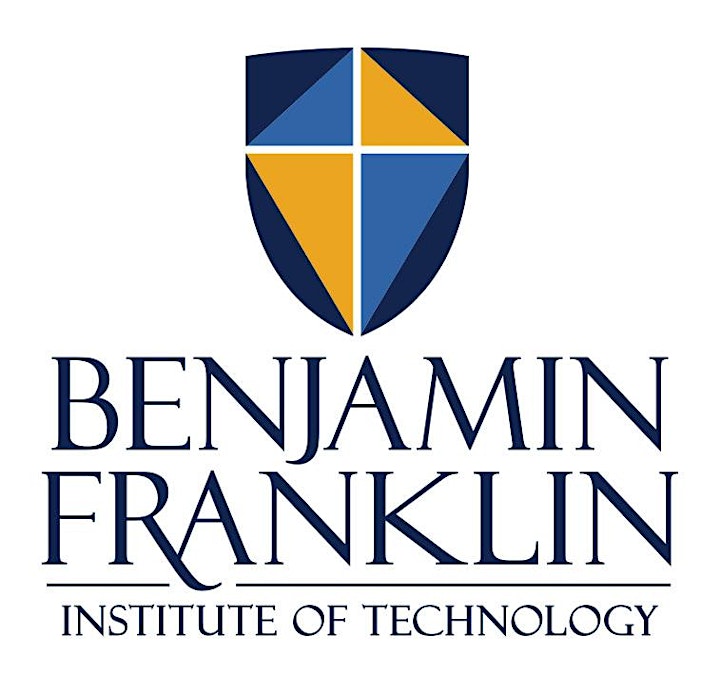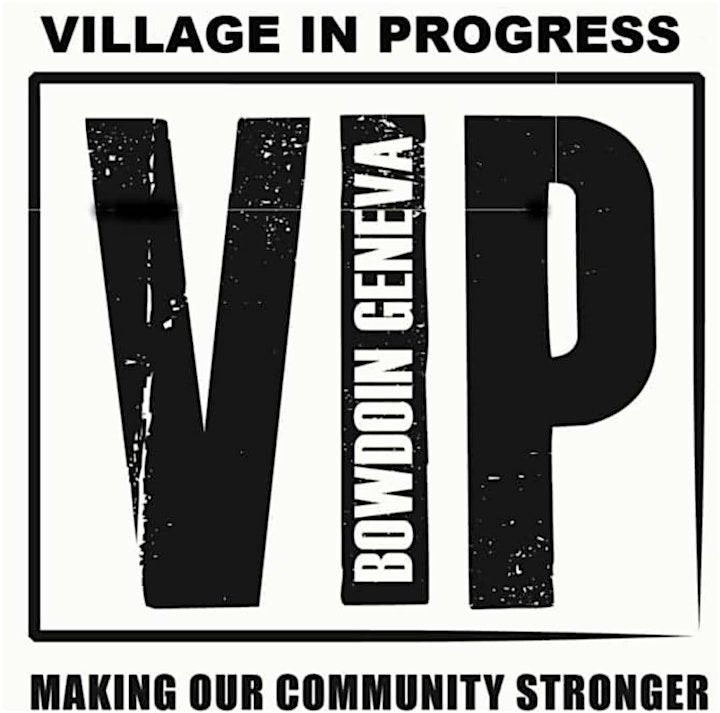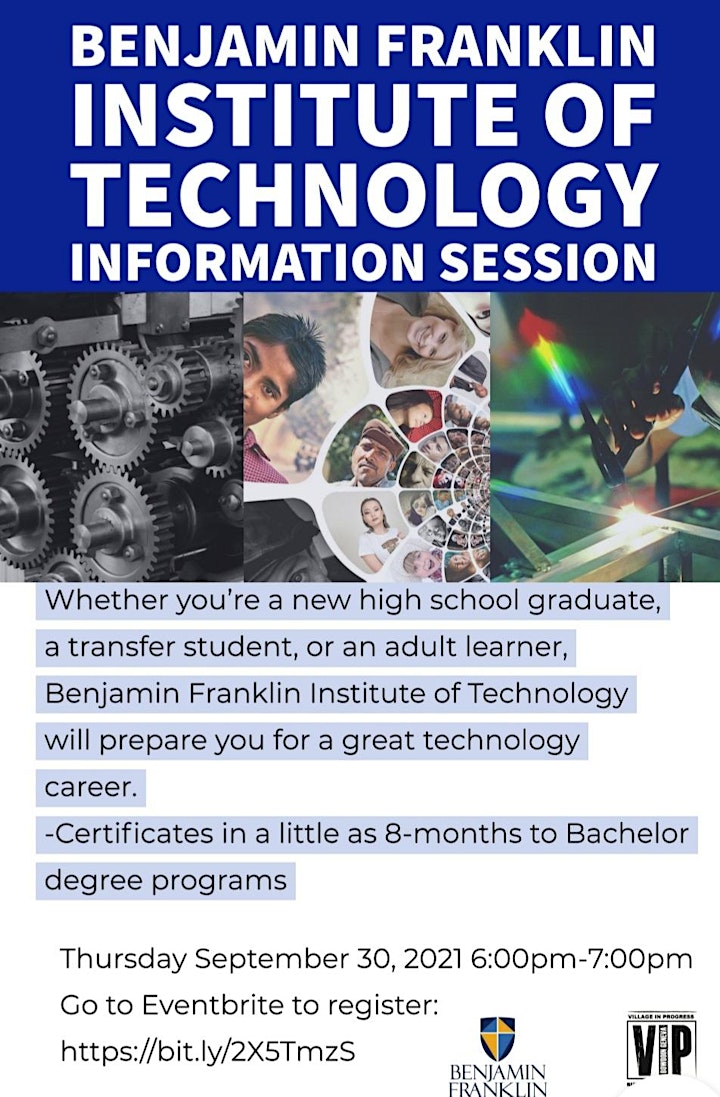 Organizer of Benjamin Franklin Institute of Technology information session