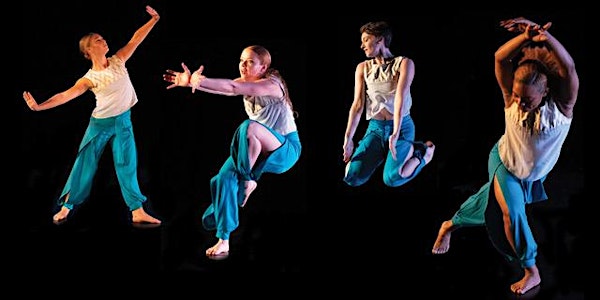 Multiple dates
Benita Bike's DanceArt at Stomping Ground L.A.
Enter the world of elegant dance and extraordinary music! See premiere of new work and other dances from the Company's repertory.
By Benita Bike's DanceArt
Date and time
May 20 · 8pm - May 21 · 9:45pm PDT
Location
Stomping Ground L.A. 5453 Alhambra Avenue Los Angeles, CA 90032
About this event
Benita Bike's DanceArt will perform its Los Angeles season finale program on May 20 & 21 at Stomping Ground L.A. prior to performances in June at Boston's Dance Complex. The performances at Stomping Ground L.A. will feature the premiere of a new dance work – ME Dances – in addition to four dances from repertory. Classical, yet contemporary, the Company is known for its musicality, elegance, and expressivity. Choreographer Benita Bike combines unusual music with highly expressive movement and gesture to reveal moments of beauty. Benita Bike's DanceArt dramatically uses space and gesture to make sensitive observations on life. Tickets are $25 general admission, $20 seniors/DRC, and $15 students.
These dances will be performed at Stomping Ground L.A.:
▪ ME Dances (premiere) – 3 solos and duets about "Me and Moi," "Me and the Branch," and "Me and Her."
▪ Griot Songs – references 3 stages of womanhood: child into woman, young womanhood, and maturity.
▪ Benches – takes you into a park for a day to people watch and imagine the lives of the those who are alone, in pairs, and in groups.
▪ Plugged – explores our relationships to the machines that occupy our world and how these machines affect our sensitivity to nature, quiet, and the earth.
▪ Schoenfield Dances – features a rag, fughetta, shuffle, and boogie, melding early 20th century popular dance with a classical movement sensibility.
About the organizer
Like a string quintet, the dancers of Benita Bike's DanceArt perform with uncommon sensitivity to one another, bringing intense beauty and vibrancy to each delicately crafted, expressive movement. The company's work is known for its elegant performance, dramatic use of space and gesture to make sensitive observations on life. Benita Bike's choreography stands at the crossroads of past and present, blending the music and sensibilities of the past with evocative contemporary movement. For 42 seasons this company has performed near and far – from the California coast to New England and abroad – bringing both concert dance and unique interactive outreach performances to audiences large and small.