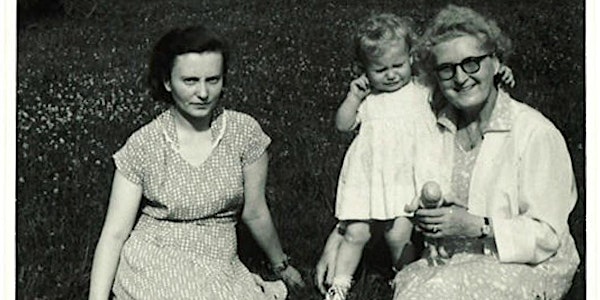 Beneš and Beyond
When and where
Location
Embassy of the Czech Republic 3900 Spring of Freedom Street, NW Washington, District of Columbia (Wash, DC) 20008
Description
The Embassy of the Czech Republic in collaboration with the National Museum of the Czech Republic invites you to the reception Beneš and Beyond, honoring the memory of late Czechoslovak President Edvard Beneš and First Lady Hana Benešová on Wednesday, May 1, 2019, at 6pm. The Minister of Culture of the Czech Republic, Antonín Staněk, and General Director of the National Museum Michal Lukeš, will open the evening.

During the event, the National Museum will receive significant historical items from relatives of the First Family, which will be on display at the Embassy of the Czech Republic.
The program will be complemented by a presentation on the recently released book Bohemia on Records: Early Czech Sound Recordings in the United States by Filip Šír as well as a musical component of classical pieces from the 1920s and 30s by cellist Štěpán Filípek and pianist Katelyn Bouska.
Event Details:
Date/Time: May 1, 2019, at 6:00 pm
Venue: Embassy of the Czech Republic
3900 Spring of Freedom Street, NW
Washington, DC 20008

RSVP by April 30, 2019
Business Attire
Embassy Security Policy: For entrance, all guests will be subject to security screening. Photo ID is required and must match RSVP confirmation for each individual. No admittance will be permitted without proper registration. Bags and suitcase are not allowed. Only small purses are permitted but must be opened for inspection. Coat check is not available.
Parking: Non-metered parking is available on Spring of Freedom Street and Tilden Street.
Closest Metro: The Embassy is about a 15-20 minute walk from the Van Ness Metro Station.
The Czech Embassy handles any personal data provided in accordance with the EU's General Data Protection Regulation (GDPR).