Description
Benelux Medtech Forum 2020
We are happy to announce an impressive speakers list, more to be found on the event website. Buy your Early Bird Tickets at €49 now, limited seats available.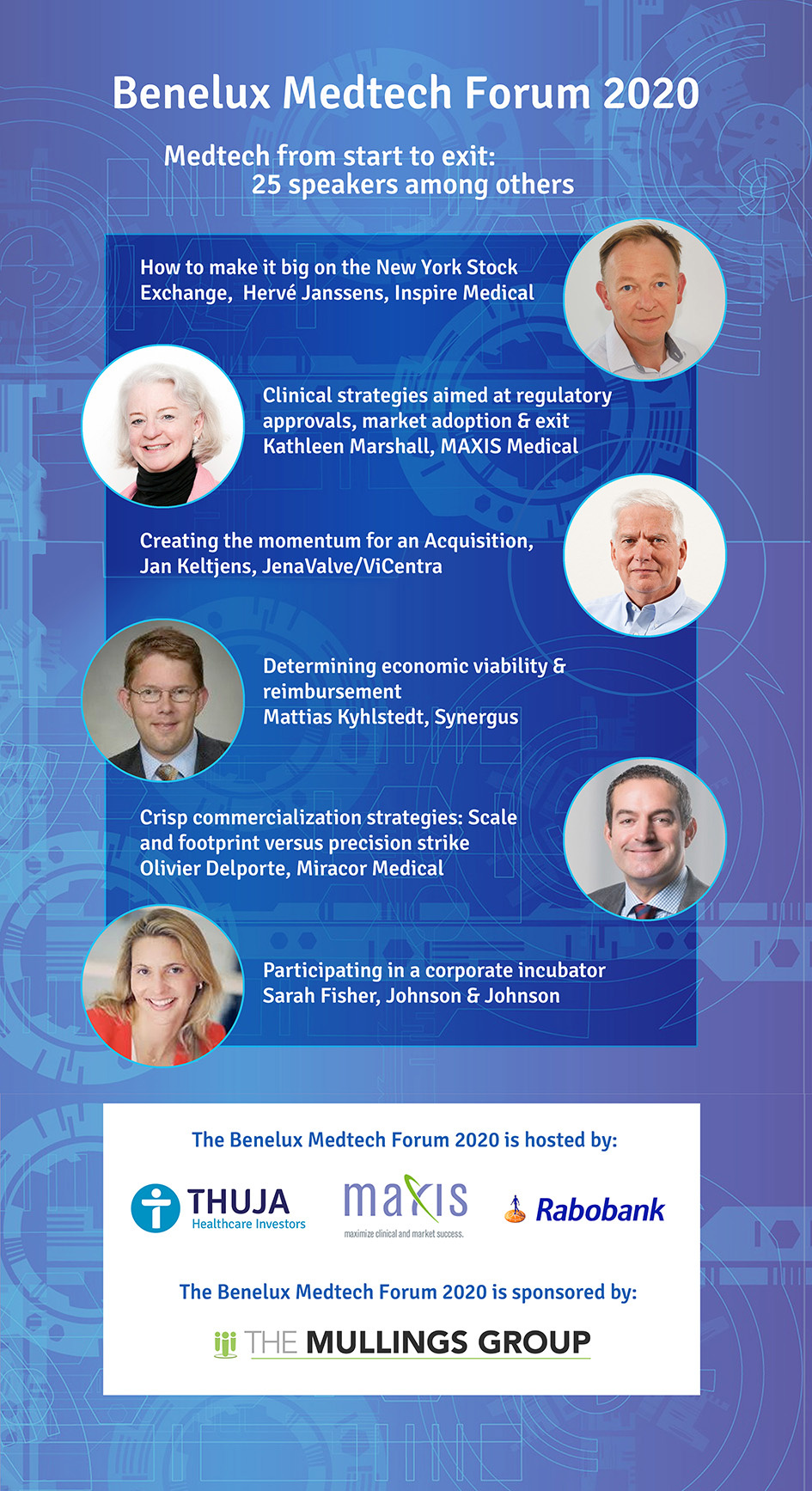 Medical device innovation plays a critical role in optimizing patient care and addressing unmet clinical needs. Mostly driven by daring entrepreneurs and fueled by visionary capital, the development of novel medical devices requires intimate knowledge of disease biology and patient characteristics, creative solutions, first-class engineering and a sharply defined, yet adaptable, execution strategy. Successful strategies look ahead to ensure that steps taken today ensure success tomorrow but at the same time are sufficiently practical and robust to navigate and adapt to ever-shifting regulatory, reimbursement and political landscapes. Difficult questions and tough decisions must be faced to define and execute an effective roadmap.
Thuja, MAXIS Medical & Rabobank invite you to learn about opportunities and pitfalls in building a comprehensive, global development strategy. Expert faculty from both sides of the Atlantic will educate you on the different phases in the life cycle of an innovative medical device and share their best practices with you. The Benelux Medtech Forum will take place on March 11, 2020 in Utrecht, Netherlands. The agenda will cover the entire trajectory from idea to exit. The full agenda can be found on the event website.

We hope you can make it! Please note that there is no on-site registration for security reasons.

Cheers,
Thuja, MAXIS Medical & Rabobank