The Resilience Advantage Webinar Series Features Video Interviews and Discussions with Leading Experts in ......
About this event
The Resilience Advantage
Making communities more resilient benefits all of us. Hear experts discuss why resilient buildings are essential to safeguarding the social and economic ties that bind us. Learn how the public, private, and philanthropic sectors are working together to be better prepared for natural disasters, including equitably protecting all residents, preserving jobs and trade, and more. Be among the first to view Episode 4 of the Resilience Advantage video series.
Program Champions: California Building Officials (CALBO) & Long Beach Chamber
Panelist Are:
• Jeremy Harris, President/CEO, Long Beach Area Chamber of Commerce
• Jeffrey Fullerton, Senior Vice President Real Estate Developer Plenary Group
• Laurie Schoeman, Affordable Housing/Resiliency Expert Enterpirse Community Partners
• Shane G. Diller, M.P.A, President, California Building Officals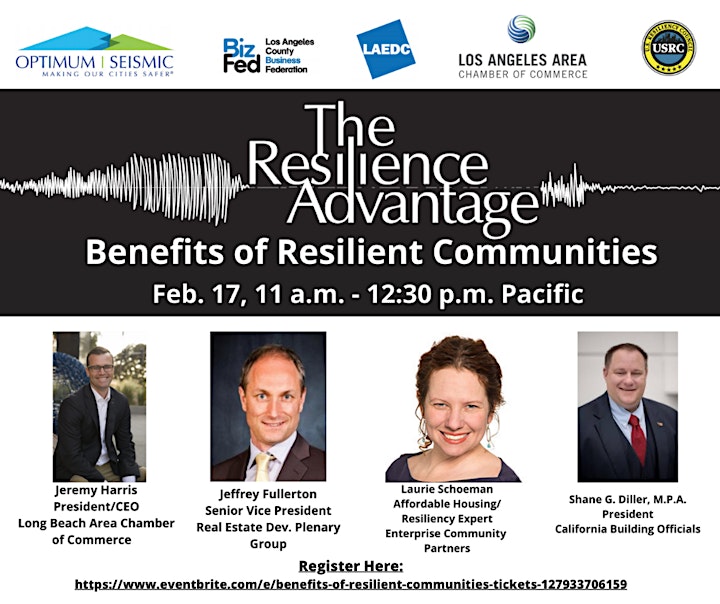 Organizer of Benefits of Resilient Communities