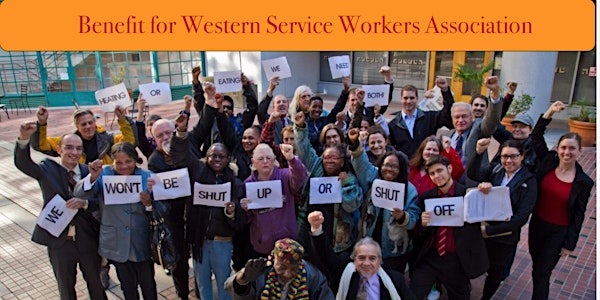 Benefit for Western Service Workers Association
When and where
Location
Lisa & Jeremy's House North Berkeley (address with registration)
Description
Did you know that ~50 people get their water shut off every day in Oakland because they have to choose between paying the electric and gas bill or the water bill?
This is your chance to make a real difference.


Since 1975 Western Service Workers Association has been organizing low-paid service workers with the support and participation of students, professionals, religious leaders and others in the community. There's a lot of work to do and you can be part of the solution!

Please join us for a heartwarming benefit for this amazing organization.

Wine and Cheese Benefit (Vegan Options)

Reception: 7:00pm
Program: 7:30pm-9:00pm
Free: Registration required, space is limited so sign up early!
Location: North Berkeley (address with registration)
By choice and necessity, your financial gifts to WSWA are not and never have been tax deductible. For that reason, your donations are doubly appreciated!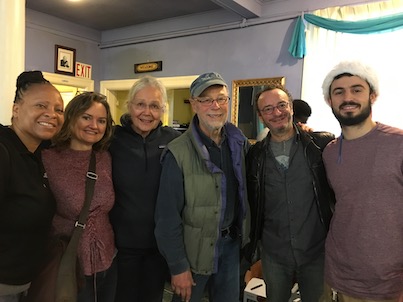 Western Service Workers Association (WSWA) is a free and voluntary membership association built by and for our membership of low-income service, domestic, in-home care, part-time and temporary workers since 1975. WSWA is entirely volunteer run, without a dime of government or other "strings attached" funds. WSWA's self-help 11-point membership benefit program – including emergency food, clothing, preventive medical care, non-emergency dental care, legal advice and "Know Your Law" sessions and more – helps meet immediate needs while we together build a means to attack the real problems - poverty, low-wages and a lack of job benefits - through organizing efforts throughout the year.