Description
The Gathering Benefit Concert Saturday, May 25, 2019, @ 4 pm at The Johnson Mansion.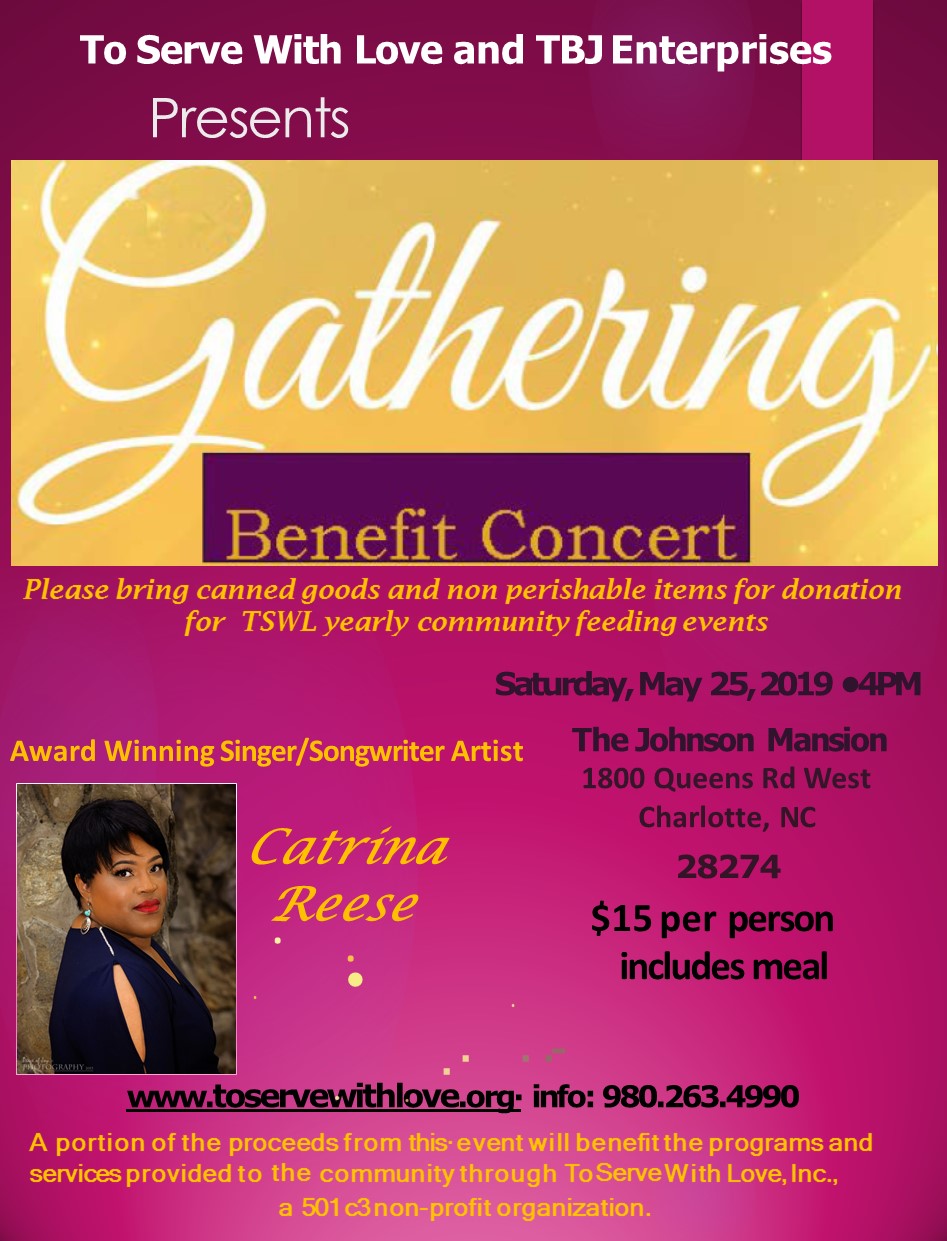 $15 cost which includes your meal.
This event will benefit the 501c3 organization TO SERVE WITH LOVE.
Please go to the website to see all the great things they are doing in CHARLOTTE and come be a blessing to them as they bless the community!
BRING A CANNED GOOD OR NON PERISHABLE ITEM FOR UPCOMING COMMUNITY FEEDING EVENTS
http://toservewithlove.org/