Benefit Concert & Cajun Fixins' for Roatán featuring Bluesman Seth Walker
Description
Please Rock with Us for a Good Cause! If you are unable to attend, please consider making a donation by clicking on TICKET button.
Doors Open: 7:00 PM |

Dinner Served: 7:45 PM
Live Music by Seth Walker: 8:15 PM
Seth Walker (born 1972) is an American electric blues singer, guitarist, and songwriter. He has released nine albums to date, the most recent entitled Gotta Get Back. His 2009 album, Leap of Faith, also charted on the Billboard Top Blues Album chart, peaking at number 2 in the US. Learn more>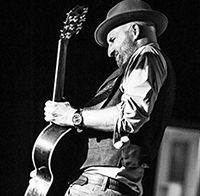 What Does Global Healing Do?
Global Healing's vision is a world where all children and mothers with life-threatening medical conditions are cared for by local, skilled healthcare professionals. To accomplish this vision we train physicians, nurses, and medical laboratory professionals in low resource countries to implement current best practices for improved patient care. Global Healing has worked on the island of Roatán, Honduras, since 2003 to make medical care for children and newborns available without charge to the island's poorest residents. We sponsor a free outpatient clinic, staffed with Honduran pediatricians and pediatric residents and attendings from the US. Roatán Volunteer Pediatric Clinic (RVPC) is the only clinic on the island where patients can see a qualified pediatrician free of charge.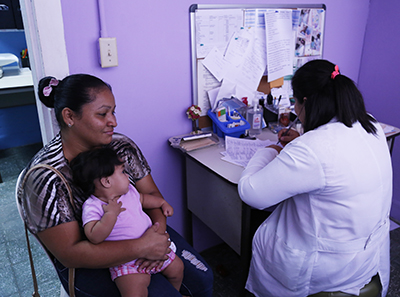 We also support labor and delivery and newborn care at Roatán's only Public Hospital, which serves a population of 50,000 with only 33 beds and delivers an average of 100 babies per month. We have provided the hospital with their first Continuous Positive Airway Pressure ventilation system to help vulnerable newborns breathe, as well as an Automated External Defibrillator to treat patients in cardiac arrest—both of which have already saved lives on the island. We are also conducting a training program for the entire hospital staff on the prevention of hospital-acquired infections and the responsible use of antibiotics. We teach evidence-based care to the hospital staff and Honduran doctors in training to enable them to become better care providers, and we mentor the medical and nursing students. We also provide critical supplies and medication, and we are working with the local government to make it possible to ship equipment to the Public Hospital so we can continue to improve the quality of care. The ability to ship large items will allow us to provide essential equipment such as illuminators for phototherapy of neonatal jaundice, infant warmers, and a critically needed x-ray machine.
Where Does the Money Go?
Money raised from this benefit will go directly to our Fellowship program, which helps newly trained Honduran physicians work and learn alongside the Global Healing medical staff. This program enrolls a recent Honduran medical school graduate every 6 to 12 months to work alongside qualified Honduran and US pediatricians, and receive training and experience in pediatrics. Access to postgraduate medical training programs, especially in pediatrics, is extremely limited in Honduras, where up to a third of new medical school graduates have no opportunity to continue their education. Our program will help meet a critical need for postgraduate medical education and act as a stepping stone in the careers of these young doctors. Money raised from this benefit will also provide funds for soap, antiseptic solution, and sinks to aid in hand hygiene and help prevent life-threatening infections.