Actions and Detail Panel
BENEATH THE SURFACE (LAND): BRUNCH & LECTURE SERIES
Sun, March 5, 2017, 11:00 AM – 1:30 PM PST
Description
Beneath the Surface
Farm-to-Fork presents the launch of our brunch and lecture series, Beneath the Surface. Our goal is to facilitate a memorable brunch experience -- one that builds community, provides education around the food we consume, and empowers us to be better consumers.
Enjoy an open mimosa bar, live music and a delicious family-style brunch of quiche, biscuits, local cured fish, charcuterie and more from Farm to Fork and Fine & Rare.
Our theme for this year speaks to our desire to unearth and uncover the corners of our food world that, for most of us, remain hidden. While this focus is thematic, it is also literal. We'll explore what lies beneath the surface of the land and sea that keeps us humans well-fed or, in some cases, at-risk.
---
Speakers (Land)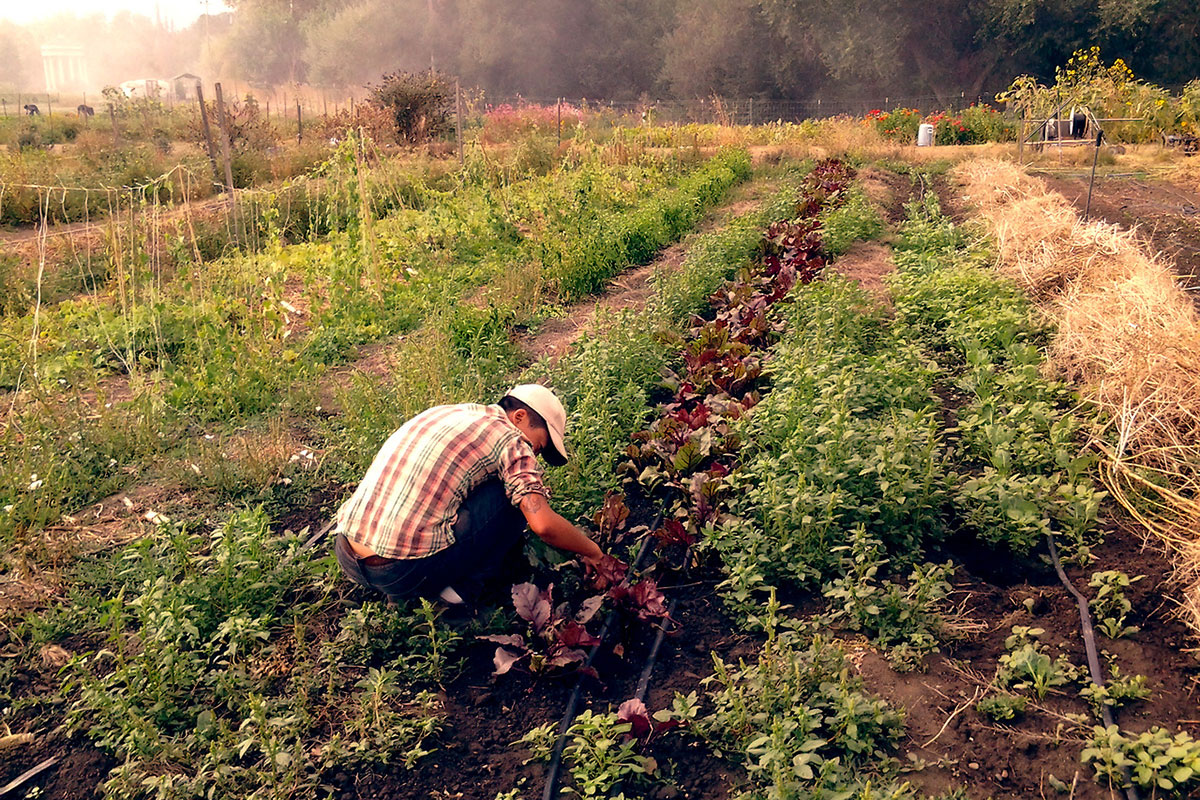 Kristyn Leach, Namu Farm
Kristyn Leach is a first-generation Korean-American farmer. Her interest in agriculture began at the age of 19, and since then, she has continued to broaden her experience and knowledge as a farmer. Four years ago - drawn by a shared ideas about food and their respective Korean heritage - she began working with Namu Gaji Restauraunt in San Francisco. Kristyn is particularly interested in Asian vegetable varieties along with 100-year-old Asian seed-breeder, Kitazawa Seed Company. Join us as we go beneath the surface with Kristyn Leach of Namu Farm.
Pei-Ru Ko, Real Food Real Stories
Real Food Real Stories connects eaters with local food changemakers and uses authentic storytelling to humanize the food system and inspire positive cultural and social change.
Jim Ryugo, Kitazawa Seed Company
Kitazawa Seed Company is the oldest seed company in America specializing in Asian vegetable seeds.
---
Food
Enjoy a family-style brunch with provisions from Fine & Rare and Farm-to-Fork.
Quiche | Biscuits | Cured Local Fish | Charcuterie | More
---
Drink
Enjoy an open bar of our brunch cocktail, plus all the bubbly, mimosa and/or cider your heart (or head) can handle. Fresh juice and non-alcoholic cocktails provided by Libations Catering.