Description
"Beneath the Helmet: From High School to the Home Front": A Film Viewing and Discussion with IDF Soldiers
Sunday, April 30 at 2:00 PM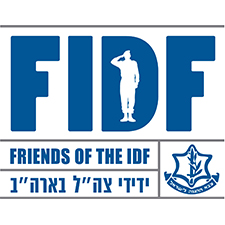 This coming-of-age story follows the journey of five Israeli high school graduates who are drafted into the IDF to defend their country. At the age of 18, away from their homes, families, and friends, these young adults undergo a demanding journey that reveals the essence of who they are…and who they want to be.
TRS has partnered with the Friends of the IDF (FIDF) to bring several former IDF soldiers who will discuss their reactions to the film and share their personal experiences.
The film and discussion are offered at no charge; but, please RSVP so that we can have an accurate headcount.

Contact: Cookie Mandell, cmandell@templerodefshalom.org
Please email us if you will need any special accommodations to participate in this event.
Presented by the Israel Committee and Friends of IDF.