Join us at our annual briefing!
About this event
The Hawaii Energy Policy Forum (HEPF) was established in 2002 as a collaborative energy planning and policy group. The organization consists of roughly 40 representatives from business, academia, government, and non-profits. HEPF's mission is to enable informed decisions to advance Hawaii's clean energy future by convening a collaborative network of stakeholders for fact finding, analysis, information sharing, and advocacy.
Check out our website for more information about us and resources we provide: http://manoa.hawaii.edu/hepf/index.php/about/
See below for our program, we hope to see you there!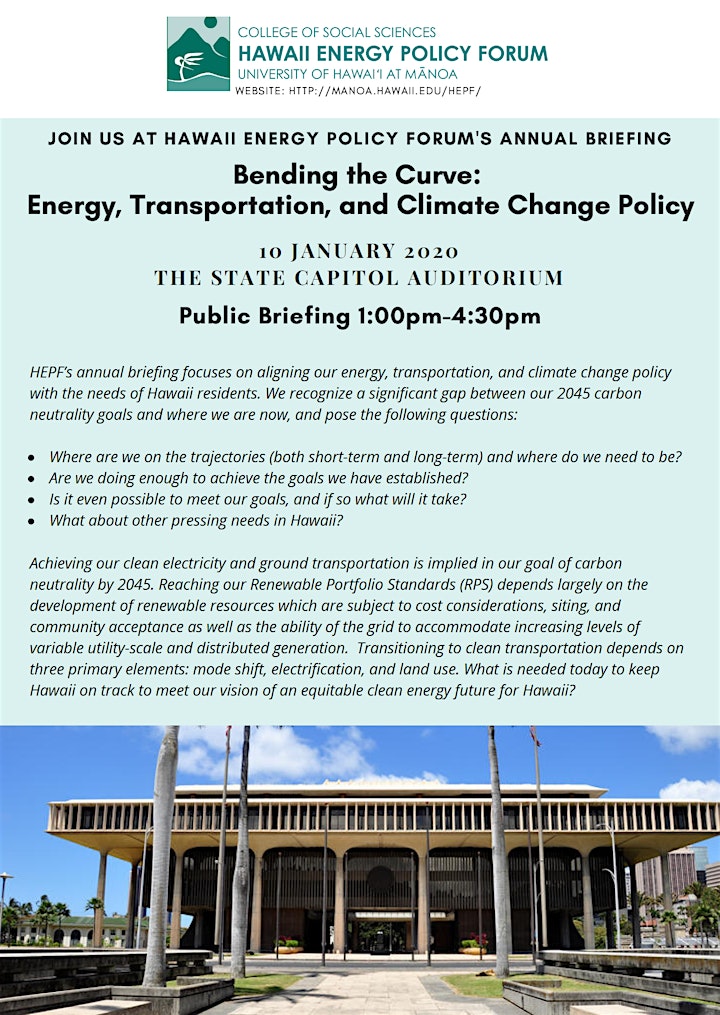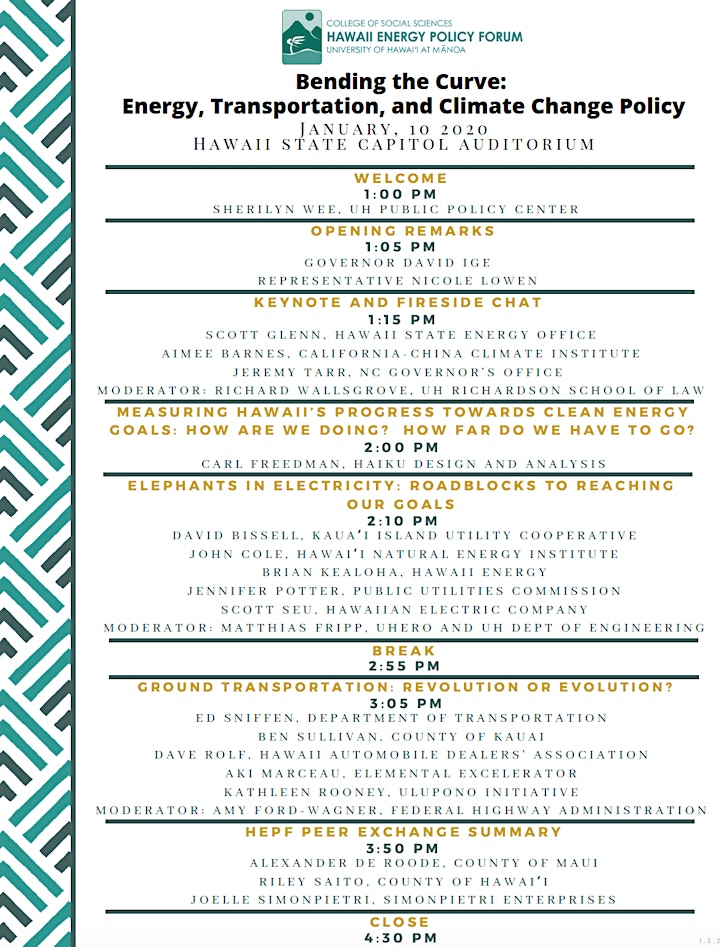 Organizer of Bending the Curve: Energy, Transportation, & Climate Change Policy