Location
ENRGi
215 West Ohio Street
Rooftop
Chicago, IL 60654
Description
Leave the noise below – and meet us on a rooftop oasis, for an electric yoga experience amidst fluorescent skies and city lights.

Each session is a journey from stillness and silence… to sweaty flow, grooving beats, and high-vibe connection. Both grounding and uplifting, it's a unique way to let go and tune-in with your city... with the sky... with your mind + body... and with friends.

This June, BENDER returns for our 4th summer series in Chicago. All dates include:

Flow through a 75min vinyasa YOGA class w/ a crew of Chicago's favorite teachers and DJs [video from last summer].

Music and instruction is played through Sound Off wireless GLOWING HEADPHONES -- these let you hear the teacher's voice at the perfect level, while blocking out distractions, and fully immersing you in the moment.
AFTER CLASS, stay to connect with friends. Soak in the rare vibes and view w/ complimentary Kevita kombucha, KIND bars and RXBARs.

Summer 2017 calendar:
[SOLD OUT] Tuesday June 6th // Wade Gotwals w/ DJs Justin (BENDER founder) + Alissa Jo

Tuesday June 20th // Rebecca Niziol "SoMo" + DJ RJ Pickens
[SOLD OUT] Friday July 7th // FULL MOON session w/ Amber Cook + DJ John Simmons

Wednesday July 19th // Maggie Umberger + DJ David Arredondo

Friday July 28th // Rebecca Niziol "SoMo" + DJ RJ Pickens

[SOLD OUT] Tuesday August 8th // FULL MOON session w/ Wade Gotwals, Katy H + DJ Alissa Jo
Thursday August 24th // Steven Andrew from Yoga Six + Jamie Mack ("Housercize" demo)
Wednesday September 6th // FULL MOON session led by Angie Starz + after-class reiki and tarot cards
Saturday September 23rd (season closer) // Rebecca Niziol "SoMo" + DJ Alissa Jo (Deep House Yoga)
To get updates by email, you're welcome to join our invite list. You can also follow us on Instagram and Facebook.
Capacity for each session is limited -- advance signup recommended
DETAILS:
Please bring water and your **YOGA MAT**
The roof is accessible by 6 flights of STAIRS ONLY (no elevator). So you'll get a great warm-up before we flow!

Changing/restrooms available on ground level, inside ENRGi gym. Please BRING ALL BELONGINGS TO THE ROOF; as ENRGi closes before our rooftop class ends.

Recommend bringing a sweater or jacket, in case of less than sizzling evening temperature.
Tickets are transferrable and non-refundable (i.e. if you cannot attend the date, you can give your ticket to another person, or receive a credit useable for any future session).
If any session is rescheduled due to weather, ticketholders will be notified by email. All signups will apply to the "rain date" one week later (i.e July 7th rain date is July 14th // July 19th rain date is July 26th // etc.). Or guests have the option to receive a credit.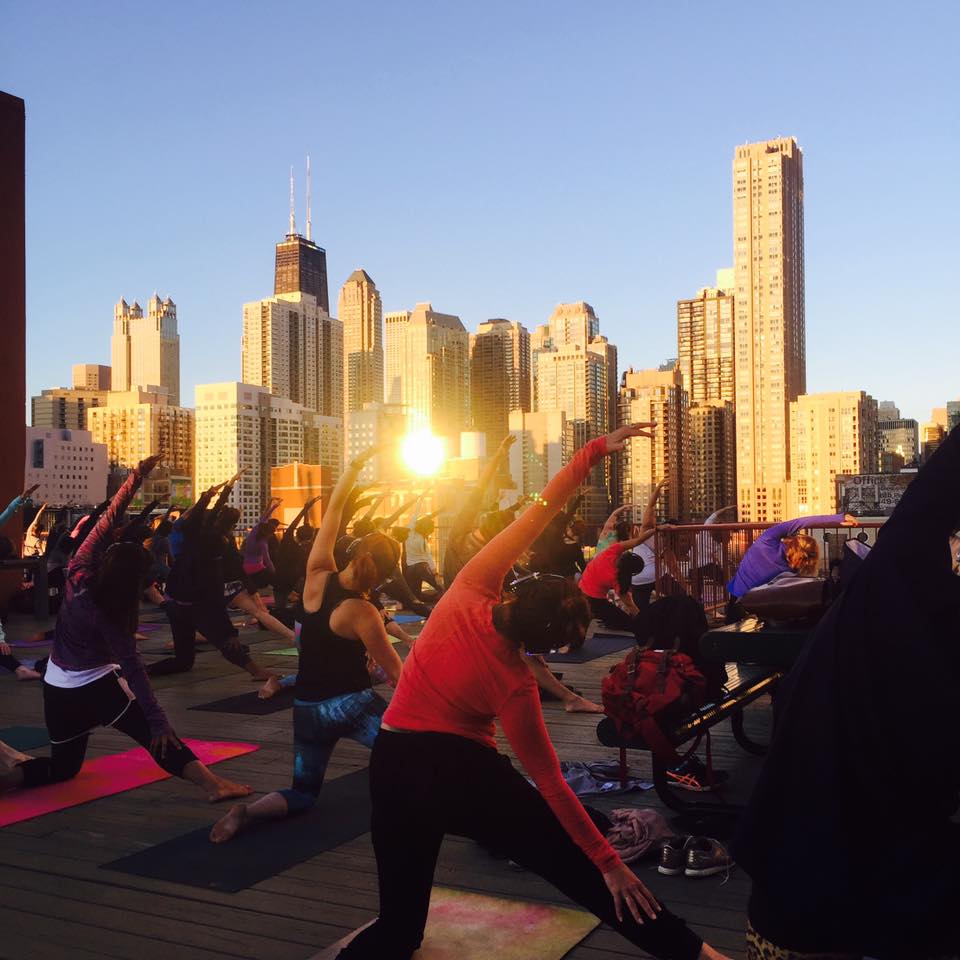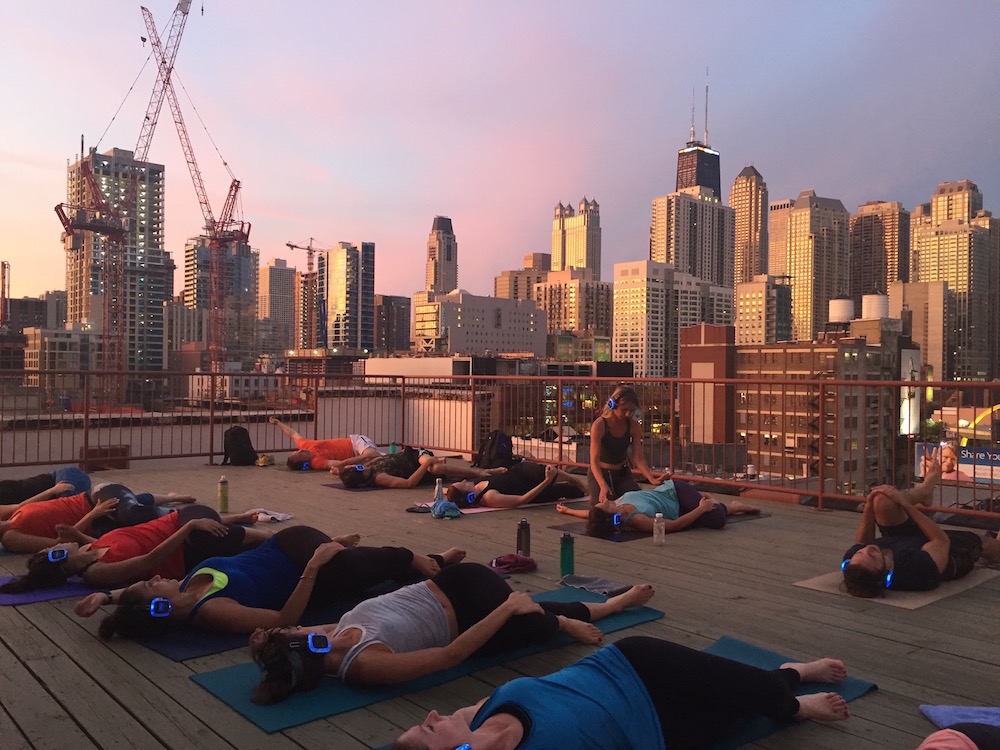 ---
Hosted on the rooftop at ENRGi Fitness

ENRGi offers fitness & recovery based programming for all levels of fitness. The ENRGi experience encompasses balance.
workout: Our fitness variety includes over 100 classes/week including circuit, strength, boxing, barre, rowing, yoga, recovery, small group and more. Our mission is to be Group Fitness Defined.
recover: We strongly believe that recovery is equally as important as working out. Therefore, unlimited RECOVERi sessions are included in all ENRGi memberships. Our RECOVERi Club, featuring NormaTec Recovery Technology, is just like your very own personal & on-call massage therapist! NormaTec technology will help you recover faster between workouts by reducing muscle soreness and improving circulation.
repeat: Our rule of thumb for optimal health & fitness is to recover as frequently as you workout. workout 3-5 times per week, recover 3-5 times per week, and repeat weekly!