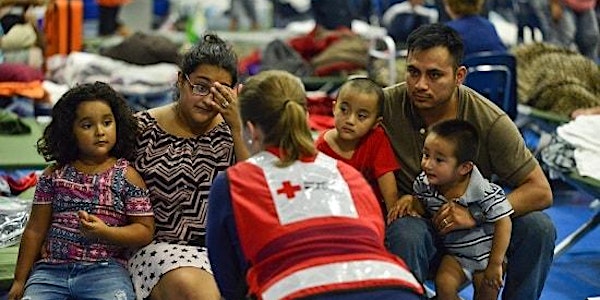 Bend Red Cross Disaster Responder Orientation
When and where
Location
Bend Red Cross Office 815 SW Bond St. Bend, OR 97702
Description
The 2018 Hurricane Season has been very active in the Atlantic and Pacific Oceans and the American Red Cross has been actively responding to wildfire and huricanes for several months. We are looking to recruit more members to our Disaster Workforce and invite you to consider joining the American Red Cross. Join us for a morning of information and decide if you would like to become a Disaster Responder. At the end of the orientation you can choose to join up or go home with greater understanding of the Red Cross.
The Red Cross deploys trained volunteers to disasters across the United States when emergency operations scale larger than the local area can respond. Red Cross Disaster workers have many different job but three basic jobs that we regularly deploy workers in is Sheltering, Feeding, and Distribution of Emergency Supplies. Disaster Workers commit two weeks to assist in a community impacted by a disaster. The Red Cross will provide your training, transportation, lodging, and food.
Join us for an orientation and learn more about the Red Cross and then make your decision if you would like to join our team. Orientation includes: Red Cross Overview, Deployment Basics- Sharing what it is like to deploy and how it all works, a Q & A, and an opportunity to join our team.
When you sign up for the orientation, an email will generated with more information and if you know you want to move forward, you can get ahead. Everyone interested in a potential deployment will need to attend a Red Cross Orientation. We hope that you will join us at an upcomin event.