Description
Sunday May 6th will culminate our Educate.Inspire.Empower conference series at the Riverhouse Convention Center in Bend. Experience dynamic speakers and current topics, including exercise and the aging brain.
12:00 check-in, socialize and visit our exhibit hall for conversations with local resources and partnering pharmaceutical representatives. Lunch not included, light snacks and refreshments provided.
Keynote speakers Jackie Russell, RN BSN CNOR and David Zid, BA ACE APG Co-Founders of Delay the Disease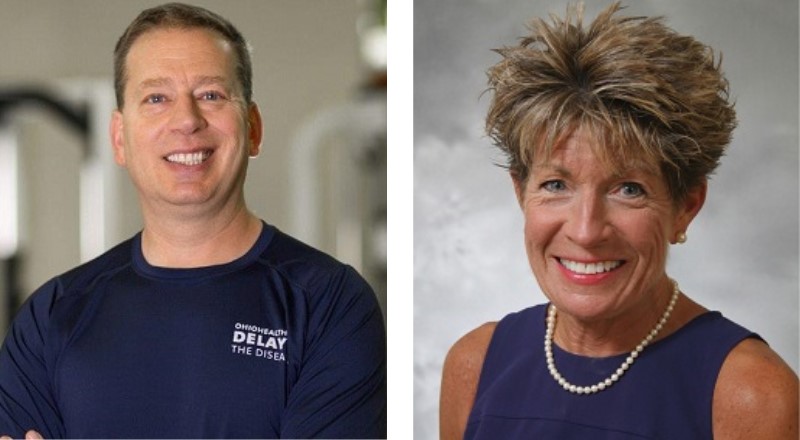 Join Jackie and David for this interactive discuss and demonstration. Research is showing that exercise enhances the process of neuroplasticity (the brain's ability to reorganize itself by forming new nerve connections) and may positively impact the progression of symptoms of Parkinson's disease, Alzheimer's disease and the agingbrain. Learn about the life-long process of neuroplasticity, and how
exercise may influence that process.
Also featuring Lousie E. Marasco, Ph.D. Dr. Marasco is a licensed clinical psychologist and founder of Transitions Professional Center in Portland, OR. She has clinical expertise in mental health services for adults with serious medical illness, life-limiting illness, and often integrates issues of loss, death and dying and bereavement in her work with patients and families. Dr. Marasco provides psychotherapy for adults with Parkinson's Disease, and colleagues in her practice offer additional psychological services.
Check back for a detailed agenda and exciting updates!
****Receive a special rate if you stay at The Riverhouse using Parkinson's Resources of Oregon**** Availability is not guaranteed, first come first serve basis so reserve your room soon!
Requests for ADA accommodations, please email Melissa@parkinsonsresources.org
by Friday April 27th.