Event Information
Location
OSU Cascade Campus
Dine 204
1500 SW Chandler Avenue
Bend, Oregon 97702
Description
Join us for an exciting program in Bend, Oregon! NSA Oregon is reaching out beyond the Portland metro area to provide support to professional speakers and those who would like to learn how to use the speaking platform to increase their businesses.
We have a line up of incredible speakers bringing you their expertise.

Date: Monday, October 16, 2017
Time: 6 – 9 pm
Location: Dining / Academic Building, Room Dine 204, OSU Cascade Campus,
1500 SW Chandler Avenue, Bend, Oregon, 97702
Cost: $29 (inaugural program price)

Program

6:15 – 6:30 pm: Registration/Check-in
6:30 – 7 pm: Networking with food/drinks with Emcee Kelli Jaecks
7 – 7:45 pm: Bethanne Kronick
7:45 – 8:15 pm: Networking break, more food/drinks
8:15- 9 pm: Kyle Sexton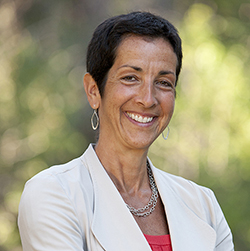 Bethanne Kronick

Take Control of Your Time and Get the RIGHT Things Done!"

Do you get to the end of the day wondering what you really accomplished? Time for a change! Time to take control and manage your time instead of it managing you! Bethanne will share some of her favorite strategies to help you boost your productivity, whether it's at home, at work or in your speaking or consulting business. With what you'll learn, you'll be able to sleep better at night!
Bethanne Kronick is an experienced speaker, productivity strategist, author and consultant. She is passionate about bringing productivity, balance and wellness to people at work and in life. In 2002, she created SIMPLIFY! with the goal of helping people make lasting, positive changes in their lives so they can have more time to pursue their passions. Bethanne teaches simple strategies that will save time, improve organization and refine systems for managing high levels of information and documentation. She has earned the prestigious Certified Speaking Professional (CSPTM) award from the National Speakers Association (NSA), the highest international recognition for professional speakers, achieved by less than 10% of the 5,000+ speakers worldwide. She is a Certified Professional Organizer (CPO) and a member of the National Association of Productivity and Organizing Professionals (NAPO). When she is not working with her clients, Bethanne is a world record holder and Master's National Champion rower and loves to eat ice cream!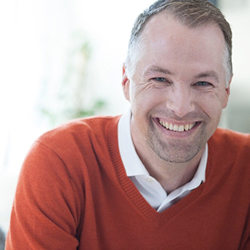 Kyle Sexton

Marketing Strategies for Speakers & Solopreneurs

Kyle Sexton loves business. Kyle's first business was selling dollar bills for two dollars each in sixth grade. In his freshman year at the University of Oregon – while other students preferred the party scene over studying – Kyle avoided both by reading and writing business plans. He landed a summer job as a real estate apprentice for a developer who was willing to teach him everything he knew about business.

Back in his hometown of Salem, Oregon, Kyle began looking for leadership opportunities. He found it working for Mike McLaran at the Salem Area Chamber of Commerce. It's been said that great leaders give meaning to the work, and after a very short while working for a great leader, Kyle found the meaning in the work. This fueled many changes to the structure and model of the chamber, propelled by popular benefits and national acclaim.

The son of a teacher and coach, Kyle now coaches and teaches people who want to transform their organization's marketing from boring to booming, from scattered to aligned, and from noisy to powerful.
NOTE: This event is not eligible for the program pass.
Date and Time
Location
OSU Cascade Campus
Dine 204
1500 SW Chandler Avenue
Bend, Oregon 97702