Benchmarking Your Business To Maximize Its Potential
Description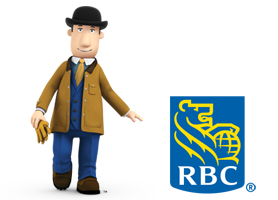 What's your next move on your farm in 2016?
According to renowned agricultural economist Moe Russell, agriculture could be in for some interesting times. With commodity prices softening and operating costs trending upward, achieving sustainable growth will take a special combination of boldness and caution.
We invite you to attend this upcoming presentation, part of the 2016 RBC Agriculture Speaking Series.


Benchmarking Your Business To Maximize Its Potential
Wednesday, October 26, 2016
11:30 am - Registration open
12:00 pm - Lunch Buffet
1:00 pm - Program starts
3:00 pm - Program ends
Lunch included
Moe Russell will provide both a short- and long-term economic perspective on issues affecting the agriculture industry, and your farm. He'll outline strategies you can use to keep your plans on track, no matter what's happening outside the farm gate.
®/™ Trademark(s) of Royal Bank of Canada