Description
Join colleagues, experts, and leaders from across California for Benchmark Education's annual consortium. The two-day event will offer in-depth professional development and provide participants with innovative solutions that can be readily implemented in the classroom. Breakout sessions and district workshops will include a wide variety of topics addressing current challenges in literacy instruction. Hear directly from educators who have had great success with Benchmark Advance and Adelante, as well as Benchmark Education's team of authors and specialists.
*Registration closes June 1, 2019 - Space is limited*
Purchase orders are welcomed. Please contact the event organizer at the link below, or send an email to aelzy@benchmarkeducation.com, for registration details.
June 25, 2019: 9am
Registration and Breakfast
Keynote with Wiley Blevins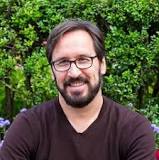 Breakout Sessions
Lunch
Breakout Sessions
Roundtable Discussion
Dinner (optional)
June 26, 2019: 7:30am
Breakfast
Breakout Sessions
Lunch
Breakout Sessions
Keynote with Jeff Zwiers