WELCOME TO NEW ENGLAND'S HAITIAN FLAG DAY WEEKEND, WITH 3 BIG EVENTS FRIDAY MAY 21ST-SUNDAY MAY 23RD
About this event
ARE YOU READY TO KICK OFF YOUR SUMMER 2021 WITH A BANG !?
FRI MAY 21ST- ZOE SEASON COOKOUT- HOSTED BY MELLY SINGS - PRIVATE LOCATION
.
.
SAT MAY 22ND- PLOGÉ THE BAL EXPERIENCE WITH 5LAN ( AT JEWEL NIGHT CLUB )- PHYSICAL TICKET AVAILABLE CONTACT HOSTS
.
.
SUN MAY 23RD - KONPA DAY PARTY HOSTED BY BEV FLOWERS @ Mezzo Lounge 393 Chales St Providence RI
.
.
VIP TABLES & BIRTHDAYS AVAIABLE FOR MAY22ND & MAY 23RD
FOR MORE INFORMATION CONTACT @FUTUREDON_ OR @LUCCIMODE ON IG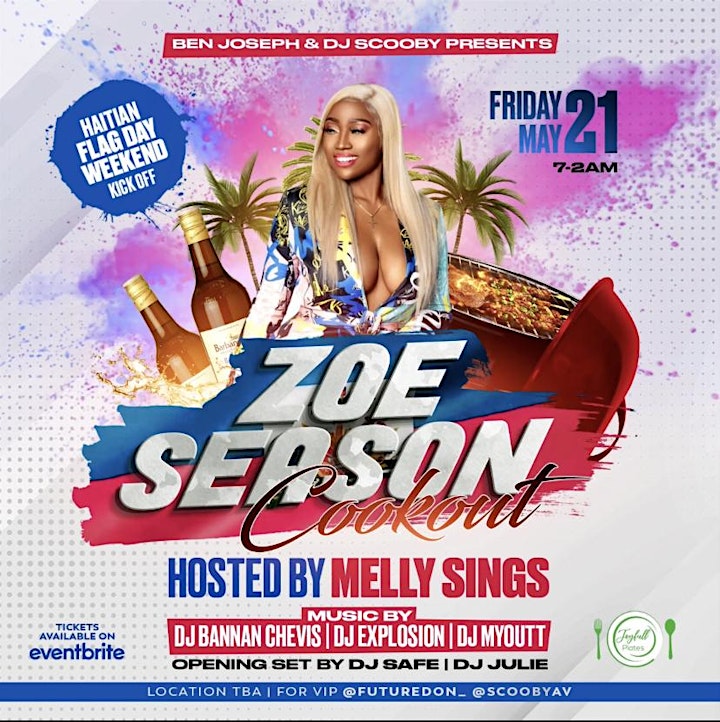 FRI MAY 21ST- ZOE SEASON COOKOUT- HOSTED BY MELLY SINGS - PRIVATE LOCATION
DJ BANNAN CHEVIS
DJ EXPLOSION
DJ MYOUTT
🇭🇹 SAT MAY 22ND- PLOGÉ THE BAL EXPERIENCE WITH 5LAN ( AT JEWEL NIGHT CLUB )- PHYSICAL TICKET AVAILABLE CONTACT HOSTS - VIP SOLD OUT 🍾
DJ MYOUTT
DJ SUPERDUKE
DEEJAYNIIC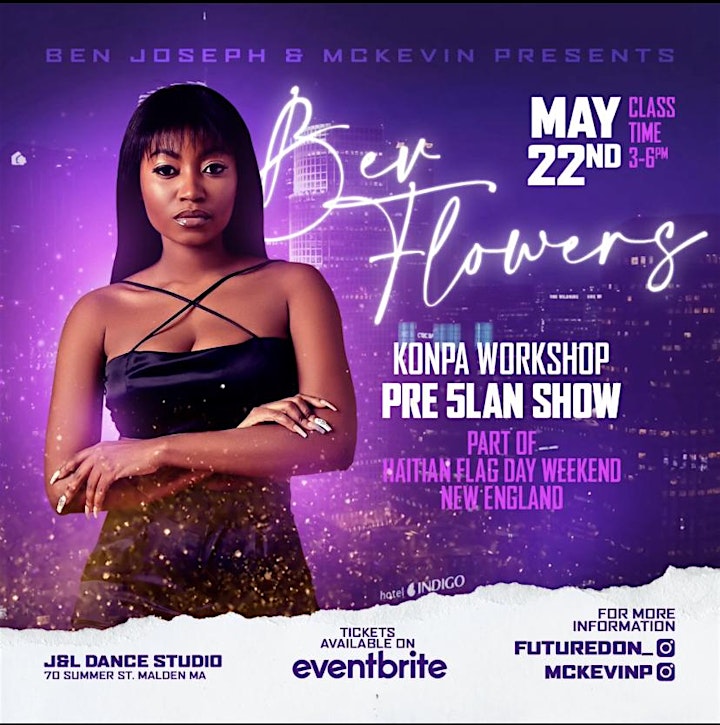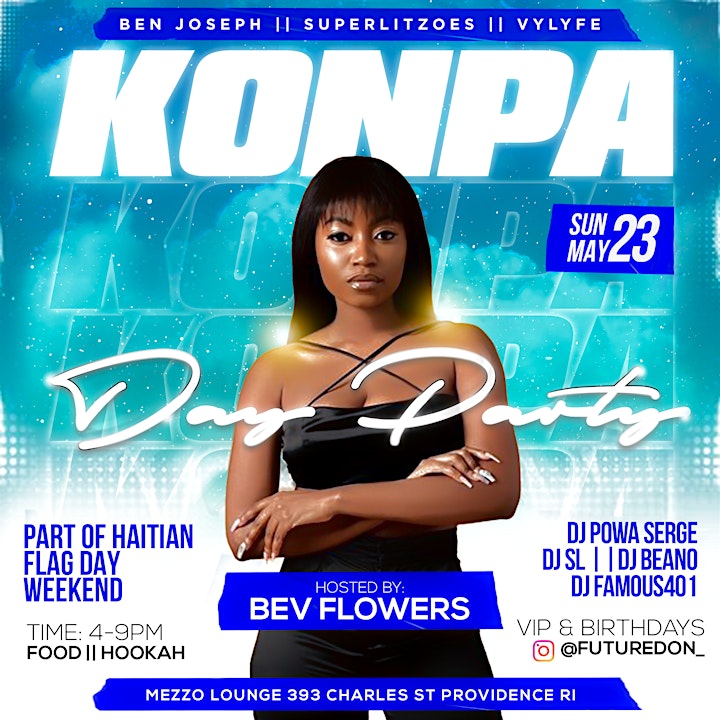 SUN MAY 23RD - KONPA DAY PARTY HOSTED BY BEV FLOWERS @ Mezzo Lounge 393 Chales St Providence RI - VIP TABLES AVAILABLE
DJ POWAR SERGE
DJ SL
DJ BEANO
DJ FAMOUS401