Description
Avon is the gateway to Beaver Creek Resort and just 10 minutes from Vail. The majestic mountain surroundings make the recently constructed Avon Performance Pavilion one of the top outdoor venues Colorado's mountain communities. The small and intimate Avon Performance Pavilion guarantees every concert attendee an exceptional view of the stage. Whether sitting in the P1 or P3 chairs or enjoying the luxury of space in any of the lawn sections, the small venue offers everyone a most intimate concert experience. Shuttle and hotel infomation listed below map.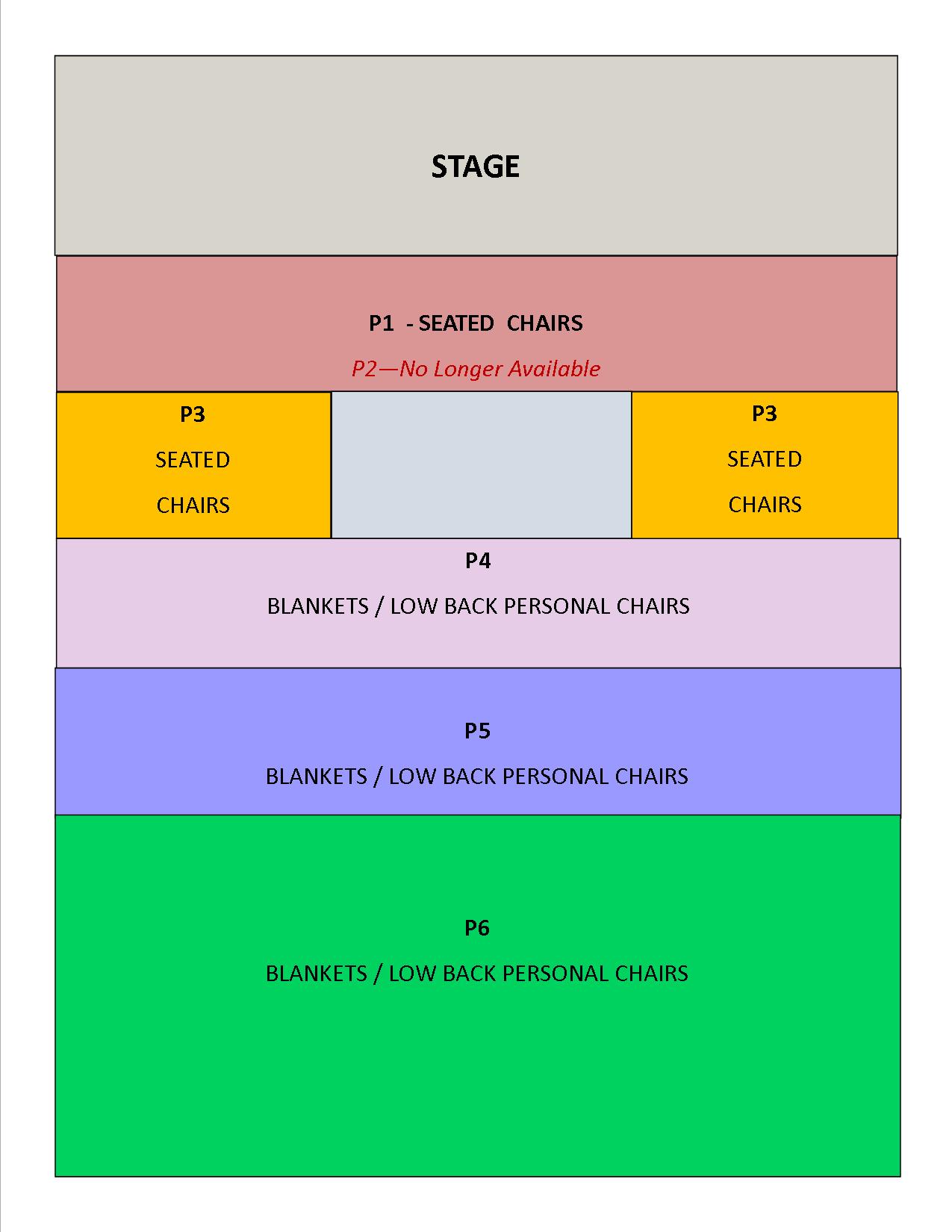 Incredible hotel packages are available in Avon. Call any of the event's partners with proof of purchase of two tickets to recive a discounted room rate:
Comfort Inn is offering a discounted rate of $115 for concertgoers who show proof of purchase of 2 tickets to the Ben Harper and the Innocent Criminals Concert on September 15. Reserve your room here now: http://www.comfortinnvail.com/ or call 970.949.5511

The Christie Lodge is offering a discount of 10% off the "Best Available One Bedroom Suite" rate for both Friday and Saturday for concertgoers who show proof of purchase of two (2) tickets to the Ben Harper and the Innocent Criminals Concert on September 15. Book online here using promo code BenHarper or call 970.845.4500 for more information.

The Westin is offering a package that includes two (2) seated tickets in Section P3 and a Friday night stay. Please visit www.call 970.790.6000 or visit http://www.westinriverfrontbeavercreek.com/ to book your package today!

The Ritz Carlton is offering a discount of 20% off the standard rate for concertgoers who show proof of purchase of two (2) tickets to the Ben Harper and the Innocent Criminals Concert on September 15. Please call 970.343.1011 to book your reservation today.
FAQs
When is the concert?
September 15, 2017
5:00 pm Box Office & Gate Open
6:30 pm Hey, King performs
8:00 pm Ben Harper & the Innocent Criminals
Where is the concert?
Avon Performance Pavilion at Harry A. Nottingham Park
1 Lake Street, Avon, CO 81620
How do I get to Harry A. Nottingham Park?
From Denver traveling on I-70, take exit 167 onto Avon Road.
From Grand Junction traveling on I-70, take exit 168 onto Avon Road.
From Avon Road, take West Beaver Creek Boulevard to Lake Street.
Where may I park?
Free on street parking is available throughout the Town, with short walking distances to the venue. Town-owned parking lots are located at 100 Mikaela Way and at the Avon Elementary School, which is at 805 West Beaver Creek Boulevard.
Where is the Box Office located? Where is the entry gate?
The Box Office is located on Lake Street, across from the Recreation Center. The Box Office and entry gate are in the same location.
Are there ID or minimum age requirements to enter the event?
This concert is an all-ages event. Children under 5 are free in Sections P4, P5 and P6.
Is Re-entry allowed?
No, re-entry is not allowed for this event.
If I lost/forgot my ticket, what do I do?
Please consult the Eventbrite ticket Policy Page.
May I bring in food and beverages?
Food and beverages will be sold at the venue. You may bring in one sealed water bottle and one-two small snack type items. No large backpacks or coolers will be allowed.
Will there be vegetarian options?
Yes.
Will there be merchandise for sale?
Artist merchandise items will be sold.
Is this concert accessible to people with disabilities?
Yes, there is ADA in ticketed sections P3, P4 and P6.
Is my service animal allowed in?
Yes, service animals only. The park has a strict no pet policy outside of service animals.
Will Nottingham Park be open during the concert?
Nottingham Park will be closed from the western edge of the beach area to Lake Street from 4:00 p.m. to 10:00 p.m. The Park closure will include the beach, sand volleyball courts, public restrooms, playground and the park lawn areas north and south of the pedestrian path. In addition, the pedestrian path will be closed except to those using it as a thoroughfare. All other areas of Nottingham Park will remain open until 10:00 p.m. The Recreation Center's western lawn will be closed as well.
What should I bring?
Blanket/low backed camping or beach chair to watch the show for areas P4, P5, and P6. The chair leg cannot be higher than 4 inches.
Non-professional film and digital cameras
Valid Driver's License for will-call, entry and to drink alcohol
Comfortable footwear
Warm clothing for after the sunsets
What shouldn't I bring?
Weapons of any kind
Professional cameras & recording devices (no SLR/DSLR or cameras with detachable lenses)
Illegal substances
Laser pens and similar focused-light devices
Glow sticks
Musical instruments
Large backpack or cooler
Food other than one to two snacks and one sealed water bottle
Where am I able to smoke cigarettes?
There will be a designated smoking area near the portolets. Marijuana smoking is prohibited.
Are there ATMs available?
Yes, an ATM will be on site inside the venue.
What happens if it rains?
The concert is a rain or shine event. You may bring an individual sized umbrella. No large coverage umbrellas or tents are allowed. Please be respectful, if using an umbrella, to not block the views of others.
What happens if the event is cancelled?
In the event of a cancellation, ticket holders will be notified of cancellation and refund policy directly from eventbrite.