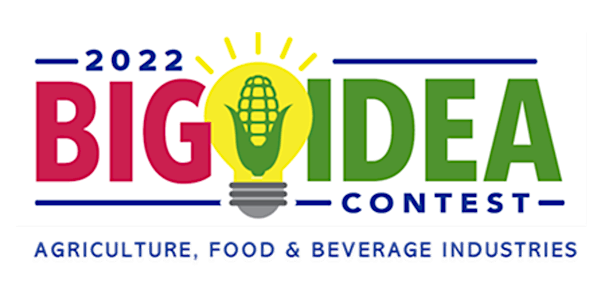 Ben Franklin's Agriculture, Food & Beverage BIG IDEA Contest Finale
PLEASE JOIN US FOR THE BIG IDEA CONTEST FINAL PITCH COMPETITION!
About this event
Join us for the virtual final pitch competition for Ben Franklin Technology Partners' $25,000 Agriculture, Food & Beverage BIG IDEA Contest. On October 20th, selected finalists will pitch their ag, food and/or bev startups to a team of independent judges for a chance to win up to $25,000!
Finalists include:
CUPOD LLC, located in Mercer County, is a food-safe sanitizing chemical technology that kills mold, bacteria, and viruses with FDA and USDA approved active ingredients, while reducing carbon footprint with patent-pending "pod-to-bottle" format.
Hayden Hunter Weaver, located in Erie County, creates sustainable packaging and containers made from carbon-friendly, hemp-derived materials.
Honey Bear Kitchen, located in Dauphin County, creates super-premium, delicious ice cream that is dairy-free, gluten-free, soy-free, vegan, and made from scratch using mostly organic ingredients.
Immunagreen, located in Centre County, is an environmentally friendly and sustainable alternative to antibiotics for control of fire blight disease in apples and pears.
PennPoa, located in Clinton County, is a novel seed harvesting technology for the commercial production of Poa Annua turfgrass, a high-quality and cost-effective playing surface for golf courses.
Premier Manufacturing LLC (Zenedge Energy Drinks), located in Erie County, is a better-for-you energy drink with great taste, less caffeine, and less sugar.
ProGro, LLC (Farmulated), located in Erie County, creates organic fruit and vegetable capsule vitamins that are derived from organic, pesticide free superfoods that are rich in antioxidants.
Unbaked Flour Company, located in Centre County, offers delicious, no-bake snacks that support gut health using prebiotic resistant starch found in green bananas and a proprietary blend of probiotic strains.
In addition to the $25,000 prize funding, audience members who will be attending will have the opportunity to vote for their favorite presentation in the $2,500 People's Choice Award.
***********************************************************************
HOW TO ATTEND: Please register through Eventbrite. Upon completion of your registration, you will receive an automated confirmation email from Eventbrite. In it is Zoom login information to join the event (scroll down in the email or open the attached .pdf).
***********************************************************************
Event Agenda:
2:00 pm - Opening remarks
2:10 pm - 4:35 pm -- Pitch Presentation and Judge Q&A
4:35 pm - 5:00 pm -- Guest Panelist (Judges' Deliberation)

People's Choice Award voting by audience: 4:35 pm - 4:55 pm
5:00 pm - Announcement of winners
Thanks to our program sponsors.