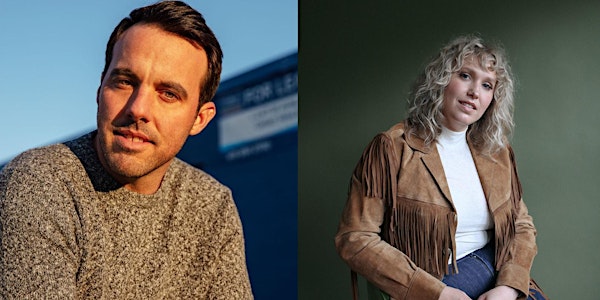 Ben Danaher & Stephanie Lambring
Performers
Ben Danaher, Stephanie Lambring
Location
Eddie's Attic
515 B North Mcdonough Street
Decatur, GA 30030
Ben Danaher & Stephanie Lambring at Eddie's Attic in Decatur, GA!
About this event
Ben Danaher
For singer/songwriter Ben Danaher, carrying on a family tradition of storytelling has often led him down darkened roads to haunting, painful reflection on his journey thus far. But Danaher is no longer standing in shadows. The Texas-native is back in a glorious new season of self-reflection with a brand-new, astute and sincere lease on life and love.
Danaher's latest effort, "The Actor", packs a powerful punch, rolling along with a tender and restrained edginess. The track deals with a rampant, yet rarely discussed issue in the artist community—the topic of imposter syndrome. The idea came to Danaher after a particularly impactful therapy session. After opening up to producer Sean McConnell on the subject, the two couldn't stop working until the song was completely tracked.
Stephanie Lambring
Singer-songwriter Stephanie Lambring's Autonomy embraces the heaviness that can sometimes exist in life, confronting hard truths and examining difficult topics through a lens of someone working to reconcile their feelings about it all. Within its 10 tracks, Autonomy finds Lambring coming to terms with what her life and her world are made of. She asks listeners to take a moment and think about what makes them, and everyone who surrounds them, so human. The scars, the fears, the doubts, the resolution and the lights at the end of the tunnel.
Lambring's ability to turn specific, personal details into universally relatable anecdotes — examining topics that sound familiar, things you've thought about before, from childhood embarrassments that still pop up now and again to relationships that were bad choices from the beginning, from the constant desire to (still) please parents, to what in the world it feels like to try and understand evangelical Christianity in the current iteration of America — has garnered critical acclaim from NPR, landing on their Best Songs of 2020 list and a featured spot on All Songs Considered, as well as Rolling Stone, American Songwriter and more.