BELTWAY POETRY SLAM - OPEN SLAM | Brookland | Sept 26, 2017 | featuring NPS 2017 CHAMPION & Author Rudy Francisco

Tuesday, September 26, 2017 from 9:00 PM to 11:00 PM (EDT)
Event Details
BUSBOYS AND POETS & @BeltwaySlamDC Presents:
2017-2018 SLAM SEASON
A poetry slam is a competitive event in which poets perform their work and are judged by members of the audience. Typically, the host or another organizer selects the judges, who are instructed to give numerical scores (on a zero to 10 or one to 10 scale) based on the poets' content and performance.
The Beltway Poetry Slam Qualifiers featuring Rudy Francisco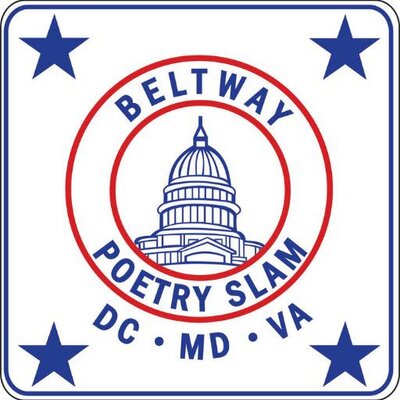 Join us for this Qualifier Slam to begin the 2017-2018 Slam Season      
 8:30 PM- Doors/ Slam sign up
 9:00 PM- Show
 SLAM to accumulate points, and obtain a spot as a part of the 2018 Beltway Poetry Slam team, that represents the D.M.V. at National and  International Poetry Slam Competitions & Major Events for Busboys  and Poets!
OPEN SLAM RULES:
Competitors will participate in a 2 round Slam, that will go from at the most 12, to 9, to 6 Poets. Poets with highest score each round will advance. Scores are cumulative each round. Only The Top 3 scorers by the end of the slam will earn points towards advancing to the semifinals.
Sign Up for the slam begins promptly at 8:30PM. If more than 12 poets sign up, then Slammaster and Bout Manager will make a decision as to whether or not to go by the lottery system, or to allow every competitor to slam.   Full menu and Bar, Accessible venue and stage.
FEATURING: 2017 National Poetry Slam Champion & World Renown Poet
RUDY FRANCISCO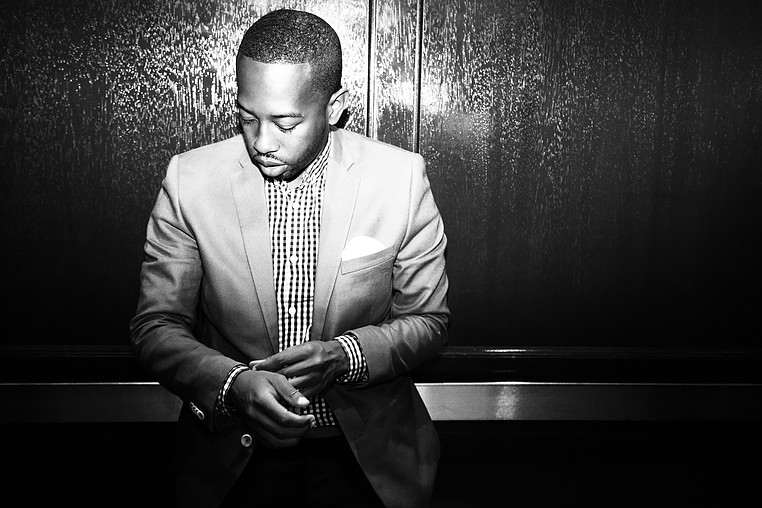 Rudy Francisco is one of the most recognizable names in Spoken Word Poetry.  He was born, raised and still resides in San Diego, California. At the age of 21, Rudy completed his B.A in Psychology and decided to continue his education by pursuing a M.A in Organizational Studies. As an artist, Rudy Francisco is an amalgamation of social critique, introspection, honesty and humor. He uses personal narratives to discuss the politics of race, class, gender and religion while simultaneously pinpointing and reinforcing the interconnected nature of human existence. 
Rudy Francisco seeks to create work that promotes healthy dialogue, discourse and social change.  Furthermore, Rudy has made conscious efforts to cultivate young poets and expose the youth to the genre of Spoken Word Poetry via coaching, workshops and performances at preparatory schools and community centers. Rudy has also received admiration from institutions of higher education. He has conducted guest lectures and performances at countless colleges and universities across the nation.
Hosted by: PAGES MATAM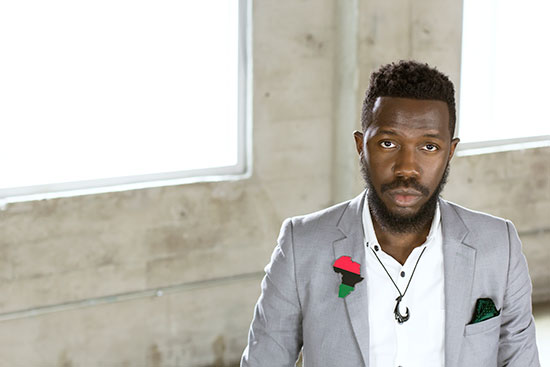 Pages Matam is a multidimensional national touring artist & educator from Cameroon, Central Africa but currently residing in Washington D.C. Metro area. A Callaloo Fellow, he is a Write Bloody author of The Heart of a Comet (2014), which won Best New Book 2014 from Beltway Poetry Quaterly, was a Teaching for Change bestseller, and received an honorable mention from the 2015 San Francisco Book Festival.  A two time national poetry slam champion, he has passions in the field of education, violence and abuse trauma work, immigration reform and youth advocacy. He has been a featured artist and performer on Upworthy, Huffington, Okay Africa & Africa is Done Suffering, The Pentagon, the Kennedy Center, the Apollo Theater, BET Lyric Cafe, TV One's Verses & Flow, The Smithsonian Folklife Festival and the Smithsonian African Art Festival. A proud gummy bear elitist, bowtie enthusiast, professional hugger and anime fanatic. When he takes stage – as a performer, educator, or activist – be prepared to be taken on an experience of cultural, socially conscious, and personal discovery unapologetic in its silly yet visceral and beautifully honest in its storytelling.
 $5 Entry in Advance online CASH ONLY!! Tickets are available now, on www.busboysandpoets.com 
 Full menu and Bar, Handicap accessible. 
 625 Monroe St. NE Washington D.C. (1 block from Brookland-CUA Metro on Red Line)
Have questions about BELTWAY POETRY SLAM - OPEN SLAM | Brookland | Sept 26, 2017 | featuring NPS 2017 CHAMPION & Author Rudy Francisco?
Contact Busboys and Poets
Save This Event
When & Where

Busboys and Poets
625 Monroe St NE
Washington, dc 20017


Tuesday, September 26, 2017 from 9:00 PM to 11:00 PM (EDT)
Add to my calendar
Organizer
Busboys and Poets
Our Tribal Statement 
Busboys and Poets is a community where racial and cultural connections are consciously uplifted...a place to take a deliberate pause and feed your mind, body and soul...a space for art, culture and politics to intentionally collide...we believe that by creating such a space we can inspire social change and begin to transform our community and the world. 
BELTWAY POETRY SLAM - OPEN SLAM | Brookland | Sept 26, 2017 | featuring NPS 2017 CHAMPION & Author Rudy Francisco