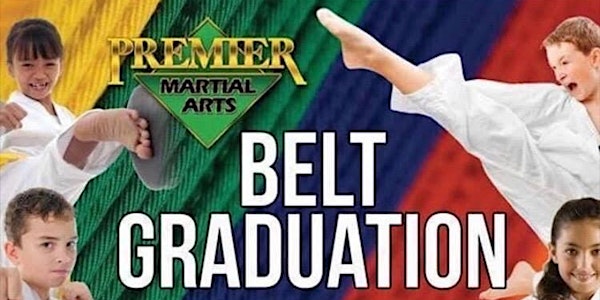 Belt Graduation September 23rd and 24th (Manassas)
Belt Graduation for Manassas
By Premier Martial Arts Manassas
Date and time
September 23 · 5pm - September 24 · 3pm EDT
Location
9231 Sudley Rd 9231 Sudley Road Old Town Manassas, VA 20110
About this event
Quarterly Belt Testing:
Each quarter our students set goals to achieve higher performance in their skills. Our monthly stripe test evaluation makes sure our students are on track in their progress. During the quarterly testing we will challenge, inspire, and set new goals with our students. Spectators are welcome and encouraged to watch this exciting time in your training. Consider this quarterly test an opportunity to showcase your progress to loved ones. Bring a camera, water, and all your training equipment. Please remember to wear full uniform! Children includes pants and jacket top. Teen/Adults include PMA Pants and white or Black PMA/Krav Maga shirt.
Early Bird ONLINE ONLY Registration SAVES $5 Off! (Our test fees cover the payroll and added expenses of the day. We also use any extra income for improving our facility.
Please note: IF YOU ARE BROWN, RED, or BLACK BELTS you must register for Boot Camp. ONLY If you qualify then we will open registration for graduation for you.
Belt Test
Friday
5:00-7:00pm Teens
7:00-10:00pm Adults
Saturday (Test times are subject to change slightly)
9:00am Little Champs age 3-7 White Belt & White with any color stripe Belt
10:30am Little Champs Black Belt Training solid yellow belts and above
12:00am Youth age 8-11 White Belts, Yellow, Orange Belts
12:00-2:00pm Youth age 8-11 Purple, Blue, Green, Brown, Red, Junior Black Belts
Early ONLINE ONLY Registration ends August 31st please sign up today:
On Sale Jun 26 at 12:00 AM