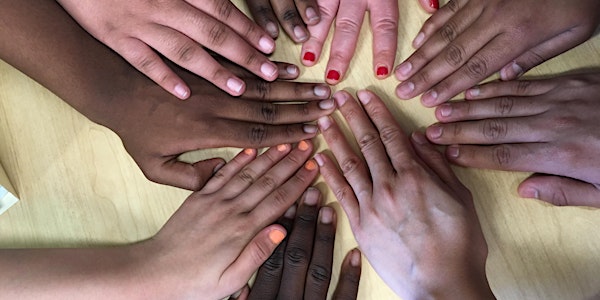 Beloved Community Dinner and Community Organizing: Responding to Hate
When and where
Location
Memorial United Methodist Church 250 Bryant Avenue White Plains, NY 10605
Refund Policy
Contact the organizer to request a refund.
Description
The Rev. Dr. Martin Luther King, Jr. said the Beloved Community was a "realistic, achievable goal that could be attained by a critical mass of people committed to and trained in the philosophy and methods of nonviolence." The Beloved Community was Dr. King's vision for an inclusive and reconciled community. We gather as a community from many different places and over a shared meal to explore how the Beloved Community can be brought into reality in Westchester County.
**This is a Special Beloved Community Dinner gathering! We are calling community leaders and concerned individuals to join us for a special community organizing training on How Communities Can Respond to Hate.
We are living in a time where white supremacy is ascending rapidly. We have seen white supremacy recruiting posters go up in Croton last month. This same group flew banners at public parks in Manhattan in the following weeks. We are not "surprised" that these white supremacy groups are active. However, we are surprised at how ill-equipped some of our communities are in responding to white supremacist activity. Like other groups, we have talked about hate speech and free speech, we have talked about white supremacy groups, and we have talked about fighting hate, intolerance, and racism. Now, we need to act.
We will use resources from the Southern Poverty Law Center as a guideline for our discussion:
"Ten Ways to Fight Hate: A Community Guide" with a downloadable PDF: https://www.splcenter.org/20170814/ten-ways-fight-hate-community-response-guide
and Video "Ten Ways to Fight Hate" https://www.youtube.com/watch?v=bidpOZtHHUw&feature=youtu.be
Please Join Us!
This event is a Potluck dinner and dialogue. Your entry fee into the event is either a dish to share with 10-12 people OR a donation of $10/person to help us cover dinner costs.
Meals need to arrive by 6:00pm on August 27 at Memorial UMC. Dinner starts at 6:00 pm, Dialogue begins at 6:30 pm at Memorial United Methodist Church (250 Bryant Avenue, White Plains NY 10605). We plan to use our time to talk about community actions, best practices, share our knowledge and expertise, and caucus in groups to begin planning community response plans.
PLEASE bring a table setting for yourself (plate, silverware, cup) so we can save money and the earth's resources.
We need your RSVP by August 25 so we can make sure we have enough food and materials.
Questions? Contact us at (914) 949-6555 or connect@mlkwestchester.org.