Beloved: a Tantric Workshop about the Real of Love and Relationships

Saturday, June 25, 2011 from 10:00 AM to 8:00 PM (PDT)
Event Details
BELOVED: 
a Tantric workshop on The Real of Love and Relationships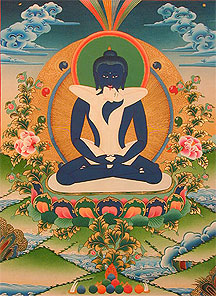 Workshop Objective:
In our collective psyches the dream of finding the Soulmate moves strongly- that 'other' who will meet and fulfill me completely. And yes, there is a real soulmate for each one of use. But that person is inside. Inside ourselves we are both masculine and feminine. The lovers and loved ones that cross our paths are our mirrors for where we are in the inner relationship between male and female. They can also be a rich fulfillment- and embodiment- of our inner Soulmate.
The Split between masculine and feminine in us is a primary polarity. A central aim of Tantra is the integration of this polarity. With that comes an experience of who you really are, in all your rich diversity. Paradoxically, as we embrace our inner Soulmate, a new fruitfulness becomes possible in our outer relationships.
Aims:
Meeting the Beloved within
It is possible to get intimately acquainted with your inner beloved. In this workshop we will do so through
Guided drum journey
Gestalt role-play
Breathwork 
BlissDance- awakening the senses within your own body
Meeting the Beloved in the Other
Once we have found the inner beloved, it becomes possible to meet the other- the beloved embodied outside of us - in the truth of who they really are.
We will do so through
Prijection play
Tantric honoring practices
Tantric partner meditations
BlissDance - meeting others in the real of intimacy
Beloved Everywhere
As our false beliefs about love and intimacy start to drop away, we meet Lpve as such. We no longer need the other to give us love - our own hearts become overflowing fountains of love. It becomes possible to see the beloved everywhere - in a drop of rain, in a dust strom, in the face of a stranger. We will practice this capacity for love through
emotional processing meditations
BlissDance - moving into oceanic fluidity
Who is this workshop for?
This course is for all who are willing to commit to a Tantric journey of deep transformation.
Transformation here means that your cherished concepts about love may be brought into question, and old energy structures that no longer serve you may fall away. For the ego, this can feel like death or extreme disruption. Mostly however, the shifts feel much more gracious and subtle.
Presenter: Shakti Malan 
Shakti is a fulltime Tantrika or teacher of the art of sacred sexuality. She is based in Cape Town, South Africa, and teachers across the world. She has a Ph.D in Social Anthropology. Shakti is a member of the Adviat Trantraschool, see trantraschool.co.za. For more on Shakti see shakti.co.za. and totalitytherapy.com
Location: Open Secret Bookstore 923 C St. Fairfax CA 94901
Price: $100 before June 12th and then $130 aterwards
Go to www.erotic-spirituality.com to find more information and other workshops and sessions for Shakti as she is visiting California!!
When & Where

Open Secret Bookstore
923 C St.
San Rafael, CA 94901


Saturday, June 25, 2011 from 10:00 AM to 8:00 PM (PDT)
Add to my calendar
Organizer
Shakti Malan, a Dakini or teacher of the art of sacred sexuality is visiting California from South Africa.
visit www.sexualsomatics.com for more info!
This is her last event in California!