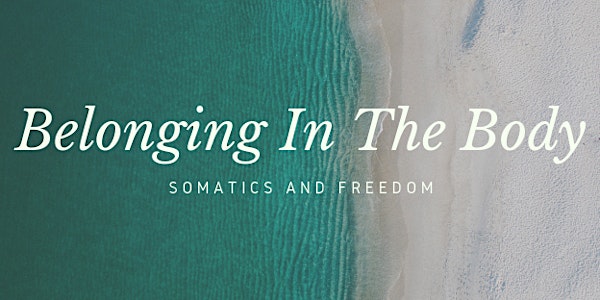 Belonging in the Body: Somatics and Freedom
Location
404 Alexander Ave
Fellowship Hall - Durham Friends Meeting
Durham, NC 27701
Description
Build a stronger relationship with yourself & your community while increasing your capacity for navigating shift & change.
In this popular-education space, participants will co-create a space for embodied exploration & shared authentic experience. This is an offering that we hope will increase our mutual understanding of survival responses & paths towards more embodied freedom and collective wholeness.
In this space, you will be invited to:
Deepen your understanding of the language of your body. Increase your capacity to understand and respond to sensations.

Explore basics of the nervous system including terminology, energetic states, and self-regulation tools for increasing resilience.

Learn somatic tools to respond mindfully to challenges and shifts, rather than reacting from a place of activation.
Suggested $10-30. Reach out to us if this doesn't feel accessible and you need to discuss other options.