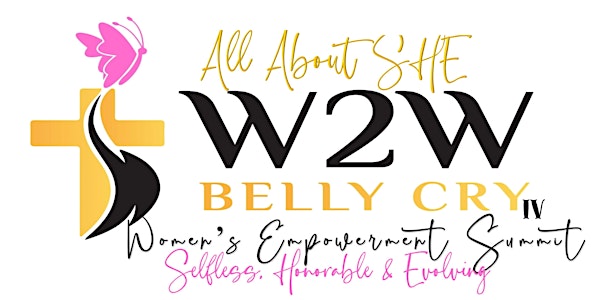 Belly Cry IV "All About She" Women's Empowerment Summit
2022 Belly Cry IV "All About SHE" Women's Empowerment Summit
About this event
2022 Belly Cry IV "All About SHE" Women's Empowerment Summit
SHE - Is more than what people see…Selfless, Honorable & Evolving Women Trusting & Pursuing and Unfailing God.
Her Life, Her Influence, will help you RELEASE stress, Dicover your gifts, and Empowerd Women, Empower Women to be the best version of herself.
Our goal is to encourage women to walk in their geniuses by being the woman God created her to be because someone depends onher. The Lord predestined you before you were conceived in your mother's womb. He clothed you with strength and dignity because you are fearfully and wonderfully made, and we should be determined to let nothing separate us from His love.
We are the "She" the woman who is a blessing to our family, friends, and ministry.