Description
Free Family Event, Feb. 4,2017!
Preregistration encouraged.

Pop-up Marketplace - Find maternity/nursingwear, baby toys and more,
Hands-on Demos - Learn from birth and postpartum doulas, childbirth educators, birth photographers, midwives, fitness and yoga teachers about pregnancy, birth and postpartum topics.
Baby Wearing Fashion Show - Check out a variety of baby carriers and cute babies!
Drop in for a visit - Don't have the whole afternoon free? There are lots of activities all afternoon, but you are welcome to just pop in.
Workshops - This event includes the option of participating in workshops to learn more about specific topics, as well as ongoing activites in the main hall throughout. Preregistration reserves a spot in the workshops of your choice.

Choose one workshop per time block
2:35-3:05 workshops:
101 "Mother-Friendly" Birth Choices - How to minimize routine interventions during your birth
102 Supporting Your Changing Body - Acupuncture, yoga, massage, chiropratic, discover options for self-care.

3:20-3:50 workshops:
201 What's In Your Labor Tool Kit? - Labor coping techniques and more
202 Babe in Arms, Finding Your Way - Tips for the first days and weeks with a little one - feeding, sleeping, thriving!

Connect with other expecting and new parents. - donations appreciated -

Meet with Birth Network's professional members and service providers.

If you are a birth network professional who would like to attend the event you must register here: https://professionalsbbbwinter17.eventbrite.com
Over $1500 in Prizes! (must be present to win!)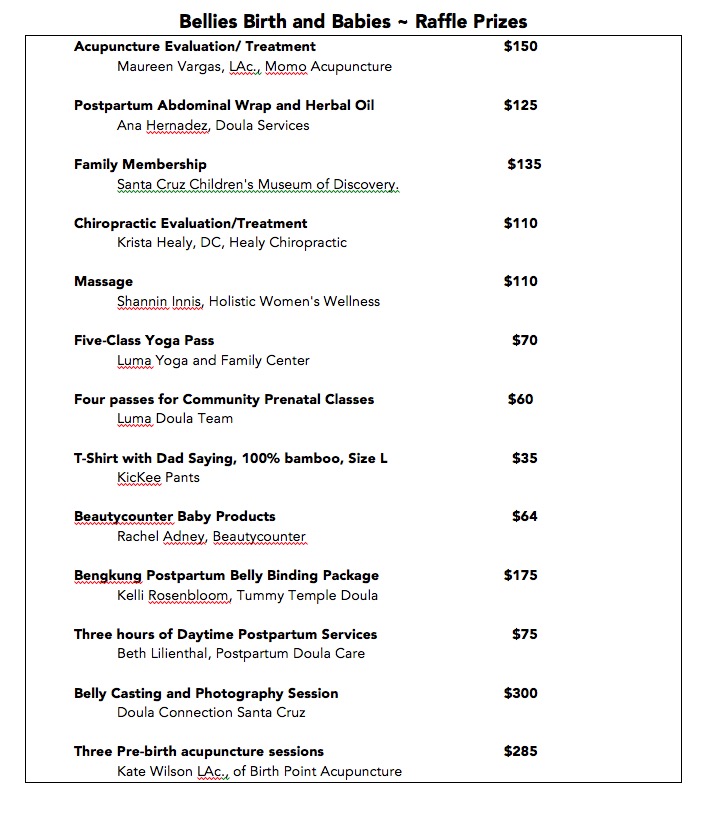 Marketplace vendors and Professionals registered: