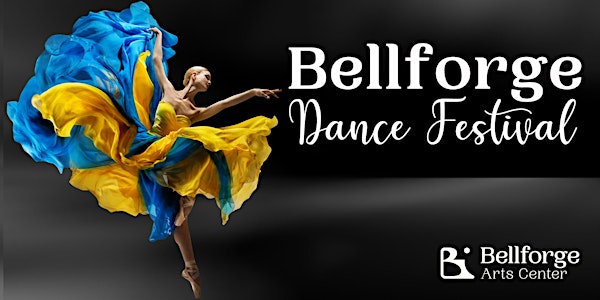 Bellforge Dance Festival
Join Bellforge Arts Center on Sept. 11 for our fall Dance Festival featuring Festival Ballet Providence, Pantos Project, BoSoma Dance Compan
When and where
Location
Bellforge Arts Center 45 Hospital Road Medfield, MA 02052
About this event
Join Bellforge Arts Center on Sept. 11 for a full day of dance! This free event will showcase performances by several professional companies, plus interactive workshops in a variety of dance forms and booths hosted by area studios, companies, and dancewear suppliers. The family-friendly event is open noon to 5pm. The schedule includes:
12:00-12:45: BoSoma Dance Company performance (contemporary)
12:45-1:00: Irish step workshop with BoSoma
1:00-1:45: African fusion workshop with Simdaca
1:45-2:15: Festival Ballet Providence performance (classical ballet)
2:15-3:00: Choreographer and dancer Dr. Shriya Srinivasan, founder of of Anubhava Dance Company, and Triveni School of Dance performances (Indian classical dance)
3:00-3:30: Ballroom dance workshop with 2x U.S. National Ballroom Showdance Champion Mariko Cantley
3:30-4:00: Hawaiian hula workshop with Etnia Fusion
4:00-4:30: Pantos Project Dance performance (contemporary)
4:30-5:00: Hip hop workshop with Mass Motion Dance
The Bellforge Dance Festival is brought to you in part by Pantos Project.
Feel free to bring a lawn chair with you to enjoy the outdoor performances! A variety of food options will be available for purchase during the afternoon. Bellforge is located in Medfield, MA; for directions and parking information, please visit bellforge.org/getting-here. For festival information, or to apply for booth space if you are a dance studio, company, or dance-related retail shop, visit bit.ly/BellforgeDance. The festival's rain date is Sept. 10.
Directions and parking: Take Rt. 27 to Hospital Road. Make a left on Hospital Road, then a left on Service Drive. Park at the top of the hill in the parking lots on the left. The main gates at 1 Stonegate Dr. are currently closed. Please note, some GPS systems put 45 Hospital Rd in a neighborhood. Search "Bellforge Arts Center" on your GPS system to ensure accurate directions.