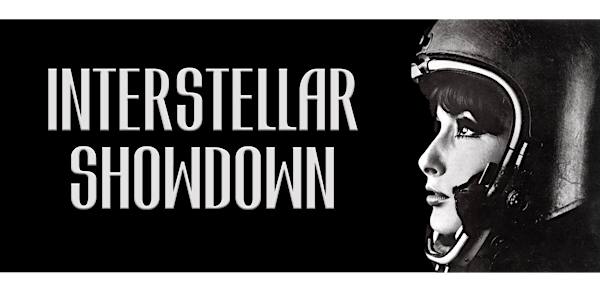 Belles of Space City Interstellar Showdown Women's Pinball Tournament
The Belles of Space City will host a women's matchplay pinball tournament at the Houston Arcade Expo, the Interstellar Showdown.
When and where
Location
Houston Marriott Westchase 2900 Briarpark Drive Houston, TX 77042
About this event
Women of all ages are invited to a cosmic battle of skill that will test their mastery of gravitational fields over metal spheres. Battle-ready earthlings will target jackpots and nudge their way around the unknown terrors of outer space to avoid the deep black hole straight down the middle. If you have what it takes to be a space cadet, register today for the Interstellar Showdown!
This matchplay tournament will take place during the Houston Arcade Expo with qualifying rounds on Saturday, November 12 and finals for the top 8 on Sunday, November 13. Check in on Saturday between 3-4pm or between 7-7:30pm at the tournament desk where an entry fee of $10 will be collected.
Registration
Ladies may preregister online or register in person at the tournament desk during the Expo. We will limit the tournament to 44 players with a waitlist. We reserve the right to increase the number of players if suitable games become available for competition. Online registration will open at noon on Saturday, October 8. There is no cost to pre-register.
Because this tournament will run at the same time as the second half of the Space City Open finals, any woman qualifying for these rounds should notify a tournament director if they would like to withdraw from the women's tournament and play in the open finals instead.
While registration and announcements will be in the tournament area, most qualifying rounds will be played on the showroom floor in the Space City Booth. Women's finals will be held in the tournament room on Sunday morning.
Entry Fee
The entry fee will be $10 payed at the tournament desk during check-in. No refunds will be given. All players must also purchase entry into the Expo.