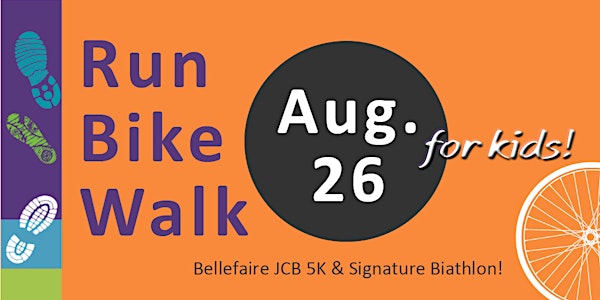 Bellefaire JCB's 5K, Signature Biathlon & Walk Volunteers
When and where
Location
Bellefaire JCB 22001 Fairmount Boulevard Cleveland, OH 44118
Description
This event truly could not happen without our volunteers! Volunteering with Bellefaire JCB is a great way to give back, connect with your community, and make a difference for a great cause!
Volunteers are needed throughout the course and on Bellefaire's campus. Your support, enthusiasm, and excitement will make this a memorable and special experience for all participants! The best part is that you can volunteer alongside family, friends, or colleagues!
All volunteers receive:
An event t-shirt.
Entry to the post-event picnic breakfast and activities on the Bellefaire campus.
Satisfaction in knowing that you helped create a top notch event in your community!
PLEASE NOTE: All course volunteers must be 18 years of age or older, without exception. Family volunteers of all ages are welcome to sign up for any non-course slots.
Volunteers will check in at Bellefaire JCB at 7 a.m. for placement instructions, breakfast, and coffee before proceeding to their assigned location by 7:30 a.m. Placements will be confirmed via email the week before the event.
Questions? Contact Rachel Robinson at robinsonr@wingspancg.org
Event information and registration for Bellefaire's 5K, Signature Biathlon & Walk is online at https://www.wizathon.com/bellefaire-biathlon-walk