Bella's Bartok's 4th Annual Strange Ones Ball featuring The Suitcase Junket at Gateway City Arts
About this event
DOORS OPEN AT 6PM.
TICKETS NOW ON SALE: $20/ADV, $25/ DOOR
**TWO NIGHTS FOR $40**
The End is incredibly nigh, but we have only just begun! Join us, Bella's Bartok, in a journey through the mind's eye, for this coming New Year's Eve we bring you The Strange Ones Ball: DREAMLAND. What better way to escape the horrors of reality than to dive deep into the surreal? Find the answers, seek your truth; bathe in fantasy and bask in all eldritch things -- the only limit is your imagination! Come celebrate the ending of the old world and the beginning of the new. What dreams may come are up to you!
Costumes: Come as your dream, whatever that may be.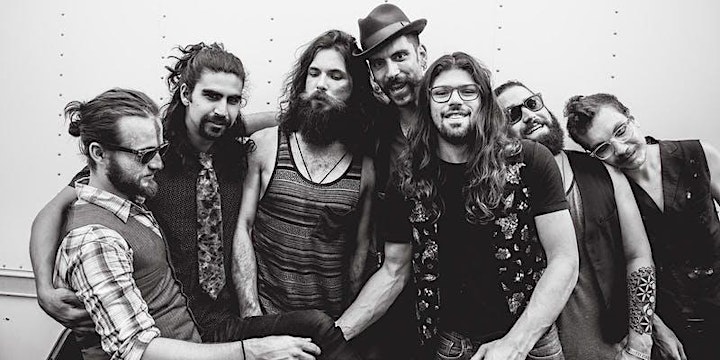 All little children grow up, one day - all except the bedazzled and glittered boys of Bella's Bartok. Inspired by elements of Vaudeville, centuries of street performance, and an unyielding drive to promote camaraderie, Northampton, MA-based Bella's Bartok delivers a passionate kaleidoscope of sound. The songs are born of Americana and folk music of their immigrant grandparents, blended with the joy of a particular brand of pop sensibility. Their performances are at once a primal stand against oppression and a declaration of joy in the face of adversity. From quiet reflections on loss, to the howl of justice in four-part harmony, Bella's Bartok sonically and lyrically delivers a sweaty, soulful dance-party that is sure to leave the audience happily breathless.
Bella's Bartok started in the dimly lit alleyways of Great Barrington, MA, Bella's Bartok gradually evolved from street-punk performers to an electric, brass-filled, accordion-based spectacle that has continued to entertain audiences for nearly a decade. The line-up includes: Asher Putnam (Vocals, Bass, all-around entertainer), Dan Niederhauser (Guitar and Vocals), Amory Drennan (Trombone/Banjo and Vocals), Crisco (Drums/Percussion and Trumpet), Gershon Rosen (Trumpet), and Alex Kogut (Accordion, Keyboard). The band has shared the stage with musicians and acts such as Rubblebucket, Red Baraat, The Indigo Girls, Larry & His Flask, The Suitcase Junket, Parsonsfield, And the Kids, Kanye, Rough Francis, Beau Sasser's Escape Plan, West End Blend, Adam Ezra Group, Meat Puppets, World Inferno/Friendship Society, Rupa & the April Fishes, Arc Iris, and many more. Find Bella's Bartok on a variety of stages, at a myriad of festivals, or on the street across the continental United States. Audiences often pick up on the band's main influences such as Frank Zappa, System of a Down, Tom Waits, and Oingo Boingo.
If you've never listened to Bella's Bartok, stop what you're doing right now. Run to the nearest computer and listen to their uproarious, joyful, eclectic sound. The band plays a mesmerizing mix of Eastern European, Americana, punk, and pop music. Their live shows are theatrical, "a mix of The Nightmare Before Christmas and the Rocky Horror Picture Show" says front man Asher Putnam. "We are the night and you are bound to boogie." So, do yourself a favor, practice a little self care, throw your societal inhibitions to the wayside and let yourself get lost to the tune of Bella's Bartok - before the tumult of daily life rears its ugly head once more.
Floors may be broken, but hearts will be mended.
https://www.facebook.com/bellasbartok/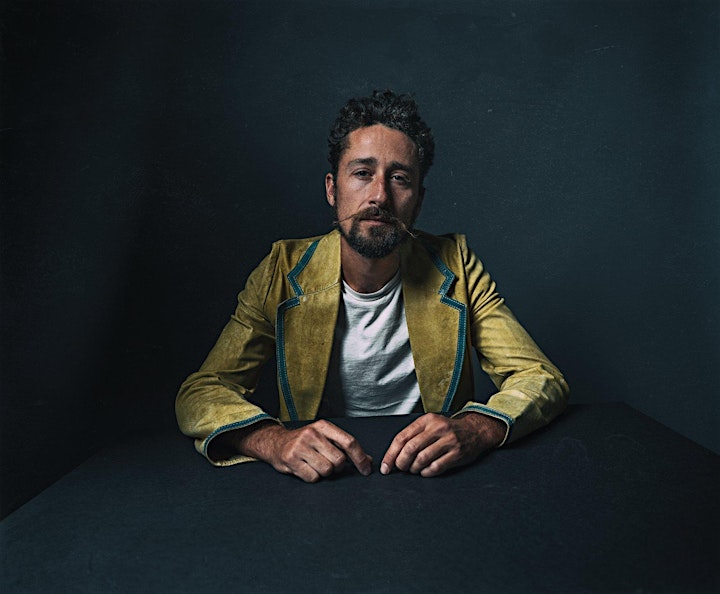 The latest album from The Suitcase Junket, Mean Dog, Trampoline is populated by characters in various states of reverie: leaning on jukeboxes, loitering on dance floors, lying on the bottoms of empty swimming pools in the sun. Despite being deeply attuned to the chaos of the world, singer/songwriter/ multi-instrumentalist Matt Lorenz imbues those moments with joyful wonder, an endless infatuation with life's most subtle mysteries. And as its songs alight on everything from Joan Jett to moonshine to runaway kites, Mean Dog, Trampoline makes an undeniable case for infinite curiosity as a potent antidote to jadedness and despair.
Produced by Steve Berlin (Jackie Greene, Rickie Lee Jones, Leo Kottke) of Los Lobos, Mean Dog, Trampoline marks a deliberate departure from the self-produced, homespun approach of The Suitcase Junket's previous efforts. In creating the album, Lorenz pulled from a fantastically patchwork sonic palette, shaping his songs with elements of jangly folk, fuzzed-out blues, oddly textured psych-rock. Engineered by Justin Pizzoferrato (Dinosaur Jr., Speedy Ortiz) and mixed by Vance Powell (Jack White, Houndmouth), Mean Dog, Trampoline rightly preserves The Suitcase Junket's unkempt vitality, but ultimately emerges as his most powerfully direct album so far.
The follow-up to 2017's Pile Driver, Mean Dog, Trampoline takes its title from a lyric in "Scattered Notes From A First Time Home Buyers Workshop," a brightly tumbling folk romp built on ramshackle rhythms and jeweled guitar tones. "I found the notes I'd taken during a first-time homebuyers workshop years ago and they were completely incomprehensible, so I decided to put them into a song," says Lorenz, an Amherst, Massachusetts-based artist who's made music under the name of The Suitcase Junket since 2009. "Mean dogs and trampolines are two things insurance companies really hate," he adds.
With its name nodding to Lorenz's longtime love of collecting old suitcases (including an antique that he's refurbished into a bass drum) and to a secondary definition of junket (i.e., "a pleasure excursion"), The Suitcase Junket reveals all the warmth and wildness to be found within such limitation. Not only proof of his ingenuity as a songmaker, that improbable richness is ineffably bound to Lorenz's purposeful fascination—an element he alludes to in discussing one of his most beloved tracks on Mean Dog, Trampoline, the gloriously clattering "Stay Too Long." "I'm the kind of person who wants to stay around till the very end of whatever's happening," Lorenz says of the song's inspiration. "Whether it's a party or something else, I always want to know how it ends. Even if it's probably gonna be a total disaster, I want to be there to see it all."
https://www.thesuitcasejunket.com/
https://www.facebook.com/thesuitcasejunket
https://www.instagram.com/suitcasejunket/
Performers
Date and time
Location
Refund policy