Belgian CFUG 20th meeting
By ColdFusion User Group Belgium
Date and time
Tuesday, December 9, 2014 · 6:30 - 9pm CET
Location
Dijkstraat 6 6 Dijkstraat 2630 Antwerp Belgium
Description
Our longtime member Peter De Ranter from Prosteps has been so kind as to let us have our next CFUG event at their location at Dijkstraat 6, 2630 Aartselaar (near Antwerp) on Tuesday, December 9th 2014. As mentioned at the previous event, we can no longer always rely on the Adobe Offices as a fixed location, so initiative like this are extremely appreciated.
Now, what will we be covering at this event?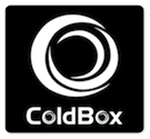 An Introduction to the Coldbox Framework
In this session we will explain what Coldbox is, how it works, and how we used it for our web application "Tilroy". We will also show you some cool functionalities, let you know what we have learned, and take a look at what is to come in the upcoming Coldbox releases.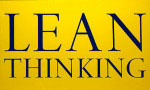 Applying Lean Thinking to Software Development by Steven Peeters
Lean has been around for a very long time in the manufacturing industry. But in the last couple of years it has been gaining momentum in the service industry as well. In this session you'll discover how to apply these manufacturing principles (rhythm wheels, reducing waste and setup time etc.) to a software environment, so the IT department can reap the benefits of Lean Thinking as well and you can get your development cycle lean and mean.
PROGRAM:
18.30: Free drinks, food and networking.
19.00: Coldbox session
20.00: Lean IT session

This event is free of charge, but seats are limited. Make sure you register quickly!

The CFUG team, Steven and Guust