Description
The Dove has been the home for Belgian Beer and the heart of Broadway Market for many years. 
We know a thing or two about Belgian Beers and Belgian Foods.
Our beer tastings combine the best of Belgian Beers and food. Resulting in a fun and informal beer tasting event.
Join like minded beer enthusiasts to find out more about the flavours and styles of Belgian Beers. Learn how to match beers and foods.
Hosted by our expert beer Sommelier, who will guide you through the best that Belgium has to offer. 
Consisiting of tastings of 6 Belgian Beers and foods which complement the styles of beers on offer.
A perfect event for a beginner and those who wish to expand their knowledge. There isn't a more pleasurable way to spend an evening.
Easting and drinking beer!
See what our customers have to say below.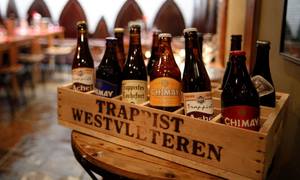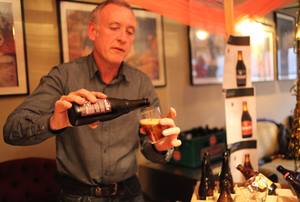 WHAT OUR CUSTOMERS SAY
 
'The food was amazing — especially the mussels and the knowledge shown by the host was first class. We will be at the next tasting for sure' — David D
'Quality evening. Excellent hosts with great knowledge'  — Ola O
Both quotes from attendees of The Dovetail tasting 15th Feb 16.
For more details about The Dove and beer tastings and to watch our video of a previous event please visit our website www.dovepubs.com