An opportunity for skilled photographers and models of all types to meet and network. Food and Drinks provided.
About this event
** In order to comply with COVID19 heath guidelines, all guest are required to wear masks at the event. Models, actors, or photographers will not be required to wear masks while being filmed or shooting. If you are feeling ill, please do not visit the event.
EVENT DESCRIPTION & TICKET INFORMATION BELOW (No E-Ticket, No entry!!)
Want 15% OFF? Use Code: BEYOND
Photo-shoot & Network Event from 2pm - 10pm
An opportunity for skilled photographers and models of all types to meet and network with each other.
For models, there will be several professional photographer and make-up artist if needed
**For photographers and models arriving to the event independently, (please see alternate package details.)
We request you tag us in ALL SOCIAL MEDIA CONTENT taken during this event.
Website: https://www.beyondrelationspr.com/
*MODELS: You may bring your own PHOTOGRAPHER, MAKE-UP ARTIST, & STYLIST (ONLY 1 STYLIST EACH).
MANSION DETAILS: 6 Bedrooms, 7 Baths, 6800sf
Video: https://www.instagram.com/tv/CBlxHj6JuO9/
Views overlooking the Bel Air Golf Course and private grounds. Tropical paradise, three waterfalls, gardens, pool, and an outdoor tea, meditation or massage area. No detail was overlooked in this 6,800-square-foot sprawling villa.
The cook's kitchen opens to a large balcony and pizza oven. The flexible floor plan lends itself to numerous uses for any lifestyle or needs. Four-car direct entrance garage with plenty of additional parking.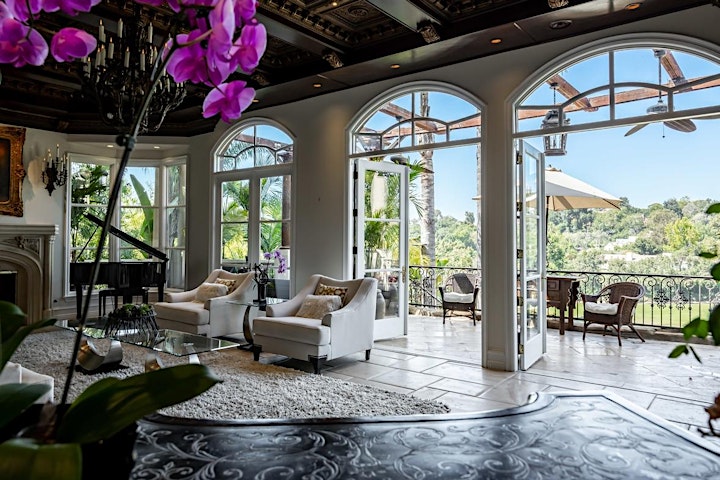 Organizer of Bel Air Tropical Resort Photoshoot and Networking Event
Beyond Relations, LLC is an event and entertainment company that specializes in creating immersive event experiences. From planning to entertainment Beyond Relations, LLC has developed a reputation for creating unique theme events for both private and corporate clientele. However, our mission is to never follow in the footsteps of a previous event, because we are ensuring that our clients' experience is an innovative concept from start to finish. Weddings, corporate, and private events are all unique in their make-up, objective, emotion and style; our event planning professionals work closely with you to create a memory of a lifetime. You can check us out on Instagram: @beyondrelations and on our website www.beyondrelationspr.com.