Description

2018 Bel Air Metal Mining Soirée
---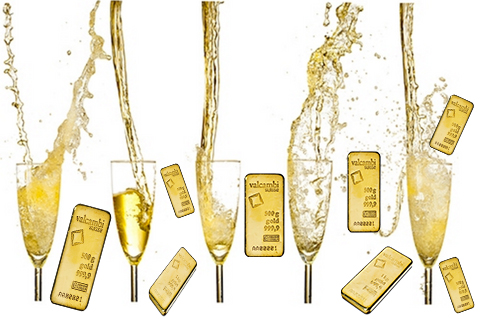 Important Note: Registering Here Does Not confirm your invitation.
Please view the Soirée Details section below for complete details in order to reserve your invitation.
2018 Bel Air Metal Mining Soirée
Meet and Greet: During the soirée, we will meet with select qualified invitees to provide details about our industrial metal mining operations in a yet-to-be disclosed location in Africa.
Presentations: At the Soirée, we will mutually select only a limited number of new partners for our operation's, as well as our company's, expansion.
Development: At the Soirée, our expansion plans will be elaborated upon in full detail for our partners.

We will have a lengthy Q and A session at the end for our founding partners to answer any and all questions.
Menu
A diverse cocktail selection will be made available,

Our special saved collection of fine wines and drinks will be served.

Including: Cold bottled drinks as well as an international selection of hot teas.



Drinks are limited to one drink per Invitee, as well as
An open bar starts after a pre-determined time for those not driving a vehicle this evening.
A juice bar will be available for all with an exotic variety of fresh-squeezed, natural, purified, European and African juices

Imported, diverse hors-d'œuvres will be served throughout much of the evening
A Full Course Dinner and Dessert will be served for all guests, regardless of participation level.
The evenings complete menu will be made available to all participants, invitees and guests the week prior to the event.
Partner Expansion Presentation Agenda

All Attendees are expected to arrive early for introductions and vital information.
I.
A sequence of three informative, and fascinating videos about:
our operations, our management team, our leadership, our history, our future, our security, our reputations,
our core sectors, our milestone accomplishments, as well as the industry's core prerequisites to advance
will be shown to the exclusive audience.
II.
The primary presentation will begin after a brief 8 minute recess with hors d'oeuvres being served.
The Primary Presentation will last between 60 to 90 minutes. The Primary Presentation consists of an informative and highly detailed description of the numbers, details, and logistics involved in advancing our ongoing minng operations from a miner's perspective, an accountant's perspective, a tax accountant's perspective, a lawyer's perspective, an investment banker's perspective, and a Mother's perspective. The presentation will be made to be understood for everyone attending.

III.
A Question and Answer session will follow the Presentation after a brief 16 minute recess for refreshments and hors-d'œuvres.
A special list of guests will have the opportunity to review the video's a second time.
Throughout the Soirée, all guests will have the opportunity to meet privately with the executive management team of New Asia Holdings while organising the logistics for the next immediate phases of the mining operations.


After the presentation as well as the question and answer sessions are completed, there will be an hour for all guests to mingle and enjoy the panoramic views of both Los Angeles's Southern skies overlooking Hollywood Hills, Downtown L.A., West L.A., and Hollywood, as well as Los Angeles's Northern skies overlooking the San Fernando Valley.
Seating Arrangements
Plush and comfortable indoor seating is made available during the primary presentations, the video presentations, and each Question and Answer session.


Comfortable outdoor seating is made available for every interim recess
Indoor and Outdoor seating is made available throughout the entire Soirée while all guests are expected to be present at each of the Soirée's agendas.
Heatlamps are going to be present in the patio.


Soirée Details

Important Note: Registering Does Not confirm your invitation.
To qualify as an Invitee,
Please email info@newasiaholdingsltd.eu or rachel@newasiaholdingsltd.eu with "Soiree" written in the subject line with your emailed invitation request in regards to the 2018 Bel Air Metal Mining Soirée.
A brief emailed questionairre will be sent to you within 18 hours of each inquiry.
Once each inquiry is received, the attendance of each attendee shall be confirmed.
We reserve the right to invite each guest on a case-by-case basis.
We do not and shall not discriminate on the basis of race, color, religion (creed), gender, gender expression, age, national origin (ancestry), disability, marital status, sexual orientation, or military status in any of our activities or operations.
FAQ's
As Questions accumulate, we will list Frequently Asked Questions below the Bel Air Metal Mining Soirée details.
For all those special invited guests who qualify, we look forward to having you at our annual event.
We welcome you to join us as we commence the next groundbreaking chapter in our enterprise's legacy together.