Description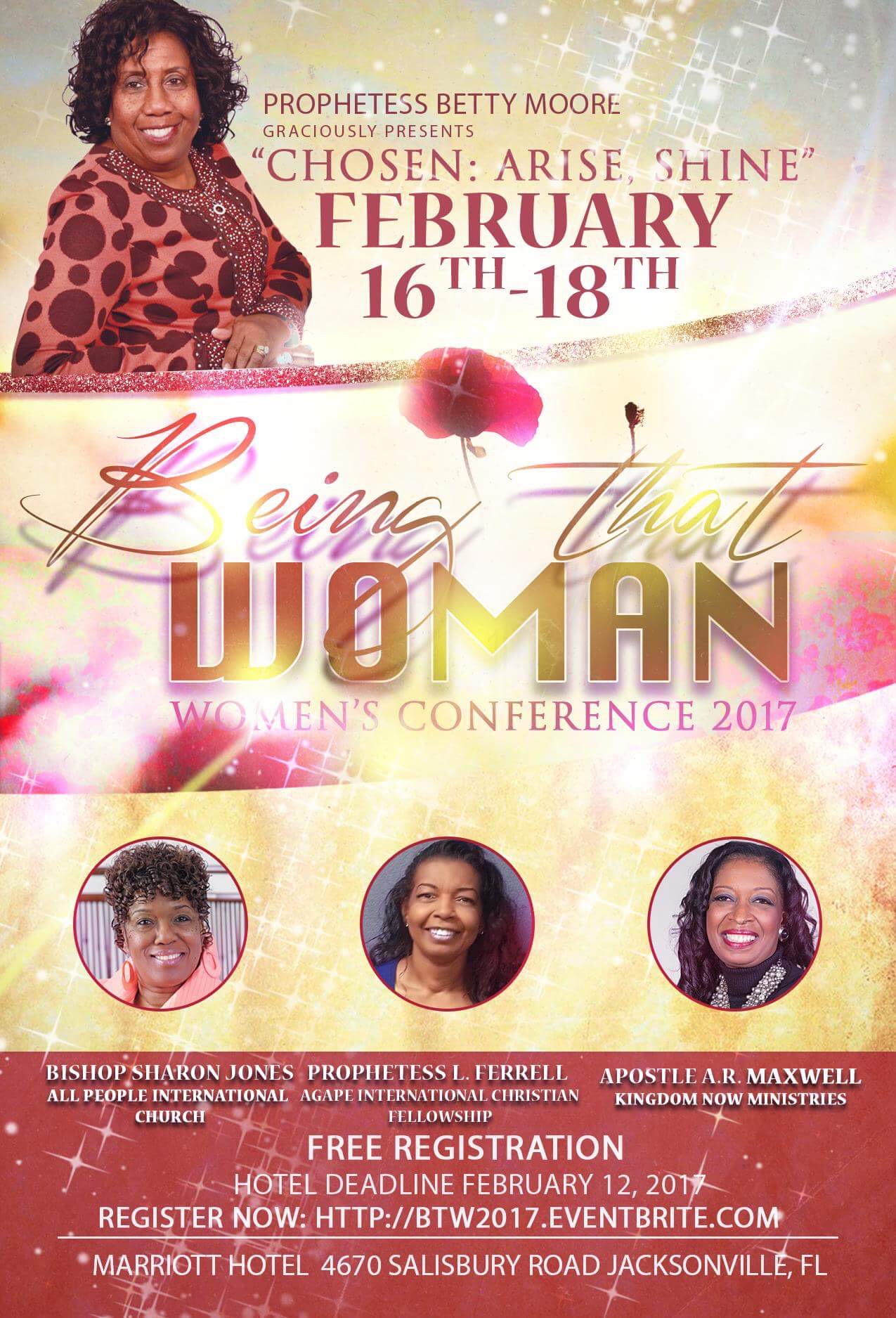 "BEING THAT WOMAN" ***DAY 1 & 2: Registration Check-in: 5:45PM -7:30PM
General Session Thursday Night :7:00PM - 10:00 PM
Friday Morning Workshops: 10:00AM - 1:00PM
General Session Friday Night: 7:00PM - 10:00PM
"BEING THAT WOMAN" ***DAY 3: Registration Check-in: 8:00AM - 9:30AM
General Session: 9:00AM - 2:00PM

Jacksonville Marriott 4670 Salisbury Road Jacksonville, Florida 32256
For accommodations, Please mention "Being That Woman" to receive (discount) on rate. Reservation should be received on or before February 12th Please call: 800-962-9786 or 904-296-2222.
Cancellation policy for individual reservations - One day prior to the event, hotel cancellation must be made by 8 PM EST
GUARANTEED RESERVATION
All reservations must be accompanied by a first night room deposit or guaranteed with a major credit card.
Room Rate $92.00 per night plus tax ** Hot Breakfast Buffet $12.00 per person, each day
(Extended to All Conference Attendees)