Description
Dove's Nest: Faith Communities Keeping Children & Youth Safe and Atlantic Coast Conference are co-sponsoring "Being Proactive: Talking Together about the Realities of Pornography in our Families as People of Faith," Sunday, Feb. 25, from 3:00-5:00 p.m. at East Chestnut Street Mennonite Church in Lancaster, Pennsylvania. The event will include a panel discussion and practical resources. Panelists include Jon Carlson, Brenda Martin Hurst, and Linda Gehman Peachey. There will be refreshments, and parking is available onsite. This event is free, but participants will be invited to contribute to an offering to support the ministry of Dove's Nest (www.dovesnest.net).
Panelists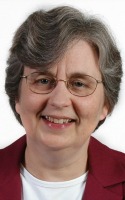 Linda Gehman Peachey is a freelance writer living in Lancaster, Pennsylvania. She has a Master of Divinity from Anabaptist Mennonite Biblical Seminary, Elkhart, Indiana, and is currently a Doctor of Ministry student at Lancaster Theological Seminary. Previously, Linda worked for Mennonite Central Committee on women's concerns and also served with her husband, Titus, as co-director of Peace and Justice Ministries. She and Titus have two adult daughters and enjoy visiting them in Chicago and Guatemala. She is a member of East Chestnut Street Mennonite Church in Lancaster and serves on the steering committee of the Women in Leadership Project of Mennonite Church USA.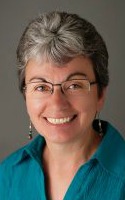 Brenda Martin Hurst is the director of Pastoral and Theological Studies at Eastern Mennonite University-Lancaster campus and the director of the Thriving in Ministry grant recently awarded to Eastern Mennonite Seminary, Harrisonburg, Virginia, by Lilly Endowment. She holds a PhD from Union Theological Seminary and an MDiv from Anabaptist Mennonite Biblical Seminary. Previously, Brenda served for ten years as the pastor of Frazer Mennonite Church, in Frazer, Pennsylvania, as assistant professor of Practical Theology at Eastern Mennonite Seminary for six years and as co-pastor of Tabor Mennonite Church, Newton, Kansas, from 1986-1997. She is an ordained minister of the Atlantic Coast Conference of MC USA and a member of the ACC Executive Committee. She lives in Glenmoore, Pennsylvania, with her husband, Ray, and has two young adult sons, a daughter-in-law, and two grandchildren.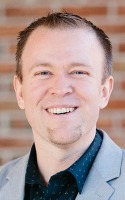 Jon Carlson serves as lead pastor of Forest Hills Mennonite Church in Leola, Pennsylvania. Prior to entering pastoral ministry, Jon worked in multimedia production, specializing in video production and photography. He enjoys exploring the ways faith and technology intersect and influence one another. Jon and his wife, Lyn, are raising three young children in Lancaster County.
Facilitator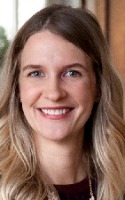 Anna Groff is the executive director of Dove's Nest. Previously, she worked as the editor for The Mennonite, Inc. Moving from Pennsylvania to Arizona with her husband five years ago, they now live in Tucson, Arizona, with their two daughters. In 2013, she earned a master of public administration with a nonprofit management focus from Arizona State University. She worked in development for a domestic violence shelter in eastern Arizona and has served on several nonprofit boards. Anna is a certified trainer in the Prevention of Clergy Misconduct from the FaithTrust Institute. She is a member and elder at Shalom Mennonite Church in Tucson.