BEING FREE: Let Stress Go & Enjoy Life (An Introduction to Mindfulness)

Multiple Dates
Event Details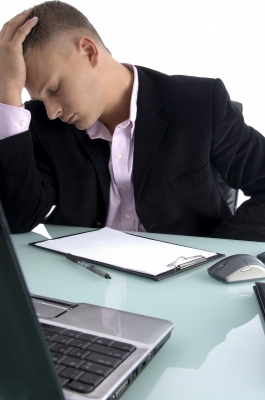 Do you have stress that is taking over your experience of life?

Are you working/rushing a lot and not experiencing down-time?

Are digital communications overwhelming you (texts, emails, voicemails, facebook updates, etc.)?

Anxiety, overworking, chronic pain, depression, and just the "daily grind" add stress to life that CAN be eased.
---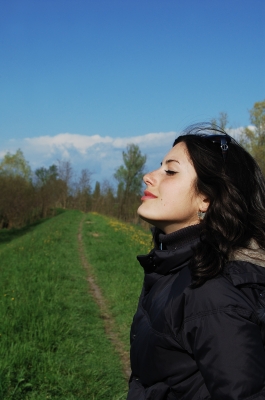 Mindfulness helps us notice the symptoms of stress so that we can make choices to be free.
 
This mini-retreat, "Being Free" offers you the opportunity to reduce stress and increase ease.

•    Come turn off your cell phone!
•    Experience the relaxation that arises by practicing mindfulness.
•    Take home easy-to-use tools & suggestions for accessing relaxation in your daily life.
•    Discover an 8-week course that can really help you integrate mindfulness into life.

---
Join us for one or all 3 of these "Being Free" 2-hour mini-retreats. The theme will be slightly different for each, highlighting different components of mindfulness. All three offer fundamentails of mindfulness and serve as an introduction to the 8-week course MBSR, Mindfulness-based Stress Reduction.
Details

Wednesday, July 24, 2013, 7:00-9:00 pm:
Unlocking the Breath & Body Acceptance as Keys to Well-being

Tuesday, August 20, 2013, 6:00-8:00 pm:
Unlock your Attitude: Seeing Every Experience as a Gift

Sunday, September 8, 2013, 10:00 am – 12:00 pm:
Cultivating Joy, Compassion, & Non-Judgment
$20, $15 students. Pay at the door. RSVP above or call 856-439-9393 with your name, email, and the date you'd like to attend.
Location
Denney Chiropractic Center
199 6TH AVE # B, MT LAUREL, NJ 08054
---
Clinical Results

Mindfulness meditation has been clinically demonstrated to:
•    Reduce stress, depression, anxiety, blood pressure, chronic pain, insomnia
•    Increase sense of well-being, concentration, memory, conflict resolution ability, empathy


The 8-week Mindfulness-based Stress Reduction course will support you in accessing greater well-being and ease in your daily life through more in-depth lessons, practices, and a community for peer support. It's an opportunity to truly incorporate mindfulness practice into your daily life routine so that the feeling of "relaxation" becomes a natural part of your day.
Interested in the 8-week course? RSVP HERE & let us know what dates you'd prefer the course to be. Your opinion matters to us!

---
Co-Sponsored by
Bob Pileggi, Empowering Presence
Questions about the content of the mini-retreats or the course, contact Bob: bob@bobpileggi.com, 646.246.5404

Dr. Joseph Denny, Denny Chiropractic Center
Questions about the location, contact Joseph: denneydc@aol.com, 856-439-9393


---
About the Facilitator
Bob Pileggi has more than 10 years of experience practicing and teaching meditation and yoga, having facilitated numerous classes, workshops and residential retreats.

Bob is committed to the fostering of empowerment, compassion, relationship, community, and collaboration.

Bob has been trained by the Mindfulness Institute at Jefferson University's Center for Integrative Medicine through it's MBSR Foundations Course, Teaching Practicum, and Internship (co-teaching a Foundations course).

Bob receives clinical supervision while teaching the course.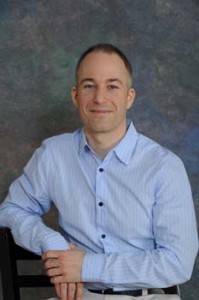 Bob Pileggi loves facilitating connection through presence practices – so that we can feel more fully alive, empowered to express ourselves, and connect authentically with others. Bob is a teacher, inspirational speaker, certified yoga instructor, mindfulness practitioner and instructor, internationally certified breath-work practitioner, licensed bodyworker, and ordained Interfaith minister. Bob works with individuals, couples, families, organizations and workplaces. www.bobpileggi.info
Co-Sponsored with the
Denney Chiropractice Center
Contact Joseph Denney: denneydc@aol.com, 856-439-9393
Images of Stressed Man & Relaxed Woman courtesy of freedigitalphotos.net.
Have questions about BEING FREE: Let Stress Go & Enjoy Life (An Introduction to Mindfulness)?
Contact Bob Pileggi
Where

Denny Chiropractic Center
199 6th Avenue
Mount Laurel, NJ 08054


Multiple Dates
Add to my calendar
Organizer
Bob Pileggi
Empowering Presence:
Community for Awakening Self Expression & Connection

Open the Body. Focus the Mind. Allow the Heart.
Inspiration & Facilitation for Experiencing Life, Self-Expression, Connection & Mindful Collaboration
BEING FREE: Let Stress Go & Enjoy Life (An Introduction to Mindfulness)