Being Born (Umareru) - Japanese Documentary on Birth

Thursday, October 25, 2012 at 5:30 PM
Event Details
"Being Born (Umareru)"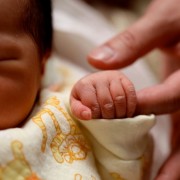 * A Japanese Documentary Film on Birth - English Subtitle *
A Preconference event of the Mid-Pacifice Conference on Birth & Primary Health Research
(For more information: http://www.midpacificonference.com/)
We are born to love.
A Story of Life, Family and Bonding
One of the biggest hit documentary movies in Japan!!
200,000 Japanese in tears...
~私たちは愛するためにこの世に生を受けた~
私たちが生まれたきた意味、生命の大切さ、家族の絆、人と人とのつながりを考えるドキュメンタリー映画。
日本ではすでに20万人に感動を与えています。
Place: Honolulu Convention Center
1801 Kalakaua Avenue | Honolulu, HI 96815
Tickets: US $11.54 (Online)
                US $15.00 (At the door - cash only)
*** 映画「うまれる」ホノルルにてアメリカ初上映 ***
日時: 10月25日 5:30PM
場所: ホノルルコンベンションセンター
チケット: 11.54 USドル (Online)
当日券 15.00 USドル(現金のみ)
上映時間:1時間44分 本編日本語・英語字幕
STORY
"Being Born (Umareru)" is a story of love woven from the trials and joys of four families and their experiences with birth.
One couple struggles to come to grips with becoming parents because of their own childhood experience with parental abuse and strife.
A couple loses their child on the day of delivery, while another couple has accepted a childless life after struggling overcome infertility. And one couple raises an infant with an incurable disability.
This film will make you contemplate the meaning of being born, of being alive, and consider the bond you have with your parents, your partner, your children, your society, and yourself.
At first glance, it might seem a bit too heavy, but the story is very heart-warming, and we hope you will come away from the screening with a very positive outlook on life.
映画『うまれる』は、出産、死産、不妊、障害、胎内記憶など様々な経験をされるご夫婦、ご家族の生の姿を見、そして経験を共有する事で、【自分たちが産まれてきた意味や家族の絆、命の大切さ、人との繋がり、そして"生きる"ことを考える、ドキュメンタリー映画】です。
4組の夫婦が登場し、妊娠・出産だけでなく、流産・死産、不妊、障害、「子供が親を選ぶ」という胎内記憶など『うまれる』ということを、幅広く捉える事で、出産だけではなく、【親子関係やパートナーシップ、男性の役割、そして生きるという事を考える・感じる内容になっております。
また、これまでの妊娠・出産を扱った映像と異なり、監督やナレーター(元祖イクメン・タレントつるの剛士)などメイン・スタッフに男性が関わっている事からも、常に「妊娠・出産・育児における男性の様子」にも焦点が当てられており、「イクメンになりたいけど、どうしたらいいか分からない!」という男性にも共感できる映画になっています。
When & Where

Hawaii Convention Center
1801 Kalakaua Avenue
Honolulu, HI 96814


Thursday, October 25, 2012 at 5:30 PM
Add to my calendar
Being Born (Umareru) - Japanese Documentary on Birth