Please join AU's Center for Israel Studies for a virtual discussion w/Israeli scholars + activists on "Being Black in Israel Today"
About this event
The Black Lives Matter Movement has become a vocal force of social justice in the U.S. in the last few years. While blackness has different meanings in Israel than in the US, the Jewish state too has witnessed street protests against discrimination and police violence against black Israelis. Continuing our engagement with this topic in recent years (including a discussion on Ethiopian immigrants held in the Embassy of Ethiopia and last year's international conference on African refugees in Israel), the Center for Israel Studies invites the public for a panel discussion on the complex definitions of "blackness" in Israel and on the blurring of color lines in a highly diverse society.
Participating in the discussion will be cultural anthropologist Uri Dorchin, author of Israeli Hip Hop/ Hip Hop in Israel (2012) and co-editor of Blackness in Israel: Rethinking Racial Boundaries (Routledge, forthcoming Nov. 2020), Pnina Gaday-Agenyahu, Director of Interfaces and Synergy at the Jewish Agency for Israel, and Ethiopian-Israeli activist Ashager Araro, who was born in Gondar, Ethiopia, and immigrated to Israel as an infant during the 1991 "Operation Solomon". She recently established Battae, an Ethiopian Israeli Heritage Center.
Do you require any specific Accessibility measures to be taken in order for you to comfortably participate in a Zoom Webinar (i.e. ASL, etc.)? Please note that Live Closed Captions will be available throughout the entirety of theis event. If you would like to request any other disability-related accommodation or accessibility information, please contact Laura Cutler, cutler@american.edu.
Co-sponsored by Department of Critical Race, Gender, and Culture Studies and the AU World Politics Society.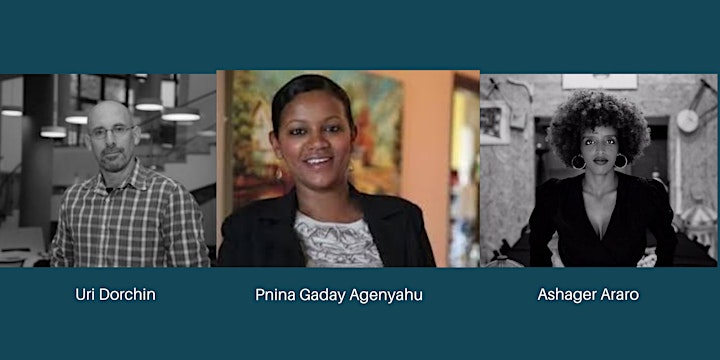 Organizer of "Being Black in Israel Today" Online Discussion
American University's Center for Israel Studies is one of the nation's premier centers for educating about today's Israel—its achievements and its challenges. Our approach is multidisciplinary, going beyond the Arab-Israeli conflict to study modern Israel's history, vibrant society, culture, multiethnic democracy, and complex geopolitical issues. The center's goal is to enhance scholarship and knowledge in the university and the wider community about a multifaceted Israel. Using AU's expertise in global education, and its central location in Washington, D.C., CIS seeks to serve as a national and international hub for nurturing and catalyzing Israel studies.