Description
Join us on Thursday, March 21 as we celebrate Modern Phoenix Week with the debut of a brand new talk by Tucson jeweler Janice Fingado.
In 1952 and then again in 1957, Janice and Fritz Fingado commissioned a very young Al Beadle to design and build custom homes on the Phoenix/Paradise Valley border near Camelhead. Taking advantage of a new invention, air conditioning, and sited sensitively in their desert settings, the two homes show the thinking of the budding designer as he pursued his passion for single family homes and experimented with shocking color as well as furniture design.
The Fingados held onto their vintage drawings and photographs — in fact traveled the world with them carefully packed in tow — until last year, when Modern Phoenix delivered them to their final destination at the Design Library Special Collection at ASU, to be preserved with the rest of Beadle's documents.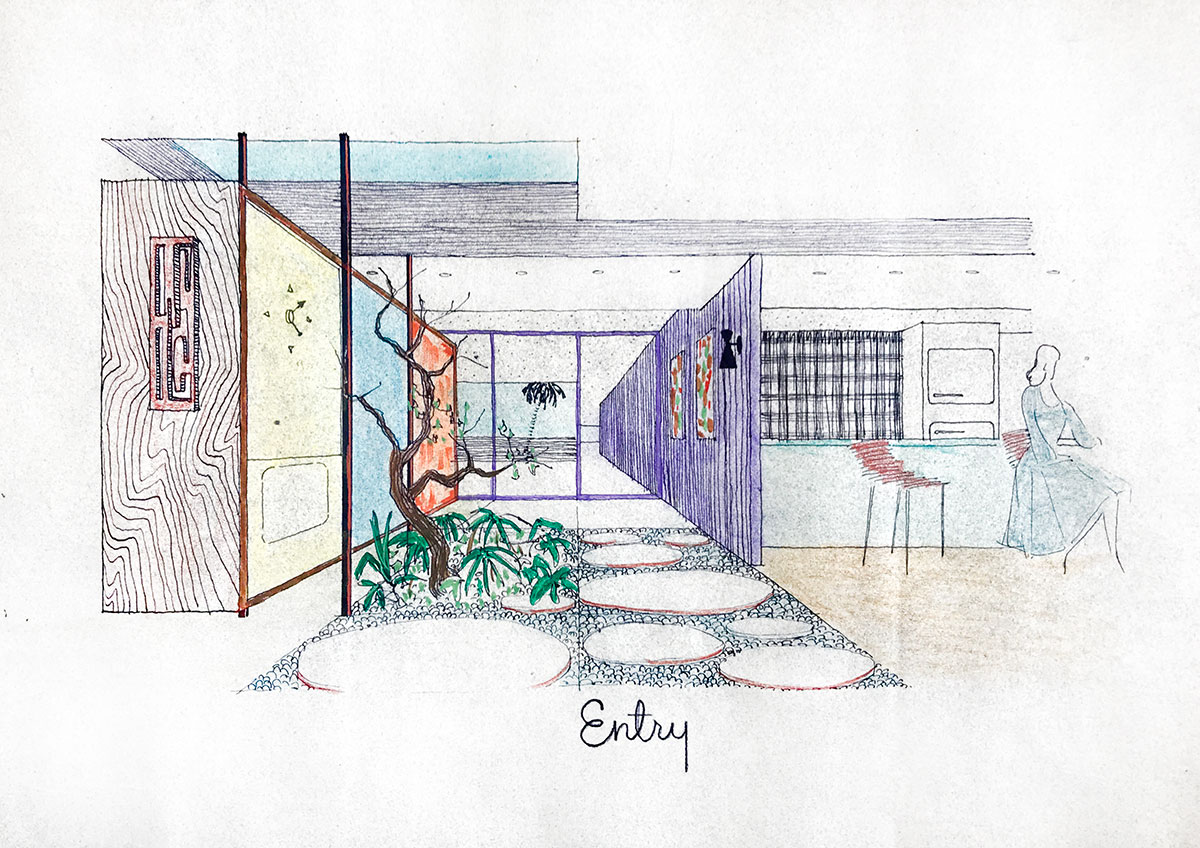 Meet Janice and hear her remarkable
Tale of Two Fingado Houses,
view her personal collection of vintage photos, and see firsthand what it was like to be a client of the young Arizona master.
This event is a must-see for any aficionado of Al Beadle and desert modern architecture. If you're a Beadle homeowner yourself, we hope you'll find inspiration for the restoration and furnishing of your own Beadle home.
Refreshments will be served at 6, and Janice's talk begins at 6:30.