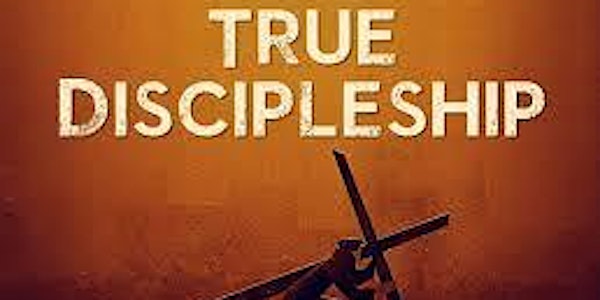 Being A True Disciple Fall and Winter Sessions
Discipleship classes will continue to assist in making disciples of Jesus Christ through teaching and training in biblical knowledge!
About this event
Thank you for your interest in attending Love and Faith's Fall and Winter Session of Being A True Disciple.
The "Being A True Disciple" class is designed in a group discussion manner to ensure that individuals will gain knowledge and understanding of who and what a true disciple is. How as disciples we will grow and develop through our experiences while becoming more like Christ. When Christ became man and lived on earth, He endured all of the same trials, pains, issues and persecutions that man suffers in order to prove himself as a perfect example for us.
Therefore, one of the primary purposes of the " Being A True Disciple" class is to help us to learn how to emulate the character of Christ.
To help us to gain more knowledge of God and His will. As we grow to know God, we will desire to know and activate his power in our daily lives. We will desire to feel His presence more closely than we have experienced previously. We will desire to understand and grow in God's grace.
To understand our responsibilities in the Kingdom of God as we commit our talents, time, and resources as well as learn how to serve others as we spread the gospel of Jesus Christ.
Fall Session Class Offering:
1. Condition of the Heart
2. Loving Jesus
3. Bitterness
4. Thriving Where You're Planted
Winter Session Class Offering
1. Apart From God
2. The Importance of Trusting God
3. The Importance of Believing God's Word
4. Kingdom Living in Action
5. Sharing God's Word
When: Discipleship classes will meet on Thursdays , October 6, 2022 - February 23, 2023.
Time: 7:00 P.M. - 9:00 P.M. (Please log on 15 minutes prior to class)
Where: Online via Zoom
Requirement: Participants must attend orientation on October 6, 2022. (Instructions and study guide will be distributed at this time)
For more information please email us at lfdiscipleshiptm@gmail.com or call us at 336-632-0205 ext. #1629