"Behold Your Mother: Ark of the New Covenant"- San Antonio 2019

Saturday, August 17, 2019 at 7:30 AM

-

Sunday, August 18, 2019 at 5:30 PM (CDT)
Event Details
A Catholic Family Conference
Perfectly blending Faith, Family & Fun
for attendees at the luxurious
Hyatt Regency Hill Country Resort & Spa
Father Donald Calloway, MIC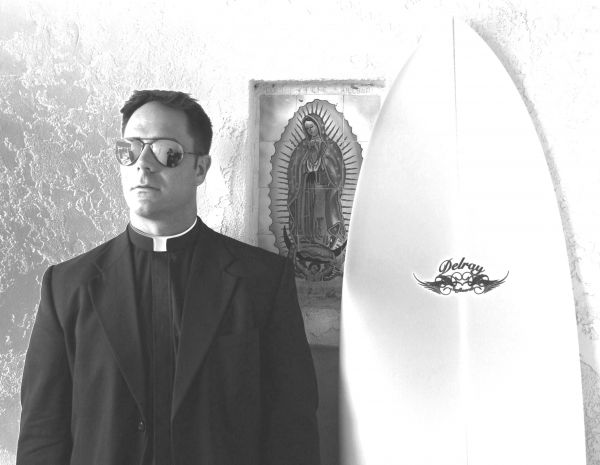 Fr. Donald Calloway, MIC

- a convert to Catholicism, is a member of the Congregation of Marian Fathers of the Immaculate Conception. Before his conversion to Catholicism, he was a high school dropout who had been kicked out of a foreign country, institutionalized twice, and thrown in jail multiple times. After his radical conversion he earned a B.A. in Philosophy and Theology from the Franciscan University of Steubenville, M.Div. and S.T.B. degrees from the Dominican House of Studies in Washington, DC, and an S.T.L. in Mariology from the International Marian Research Institute in Dayton, Ohio.
Immaculée Ilibagiza
Immaculée Ilibagiza - was born and raised in a small village in Rwanda, Africa. She enjoyed a peaceful childhood with her loving parents and three brothers. It was while she was home from school on Easter break in 1994 that Immaculée's life was transformed forever. On April 6 of that year, the Rwandan President's plane was shot down over the capital city of Kigali. This assassination of the Hutu president sparked months of house-by-house slaughtering of men, women, and children.
To protect his only daughter, Immaculée's father told her to run to a local pastor's house for protection. The pastor quickly sheltered Immaculée and seven other women in a hidden 3 x 4 foot bathroom. For the next 91 days, Immaculée and the other women huddled silently in this small room, while the genocide raged outside the home and throughout the country. While in hiding, anger and resentment were destroying Immaculée's mind, body, and spirit. It was then that Immaculée turned to prayer. Prior to going to the pastor's home, Immaculée's father, a devout Catholic, gave her a set of rosary beads. She began to pray the rosary as a way of drowning out the anger inside her, and the evil outside the house. It was that turning point towards God and away from the hate that saved Immaculée. After enduring months of physical, mental and spiritual suffering, Immaculée was still able to offer the unthinkable, telling the man, "I forgive you."
Tim Staples

Tim Staples is Director of Apologetics and Evangelization here at Catholic Answers, but he was not always Catholic. Tim was raised a Southern Baptist. Although he fell away from the faith of his childhood, Tim came back to faith in Christ during his late teen years through the witness of Christian televangelists. Soon after, Tim joined the Marine Corps.
During his four-year tour, he became involved in ministry with various Assemblies of God communities. Immediately after his tour of duty, Tim enrolled in Jimmy Swaggart Bible College and became a youth minister in an Assembly of God community. During his final year in the Marines, however, Tim met a Marine who really knew his faith and challenged Tim to study Catholicism from Catholic and historical sources. That encounter sparked a two-year search for the truth. Tim was determined to prove Catholicism wrong, but he ended up studying his way to the last place he thought he would ever end up: the Catholic Church!
He converted to Catholicism in 1988 and spent the following six years in formation for the priesthood, earning a degree in philosophy from St. Charles Borromeo Seminary in Overbrook, Pennsylvania. He then studied theology on a graduate level at Mount St. Mary's Seminary in Emmitsburg, Maryland, for two years. Realizing that his calling was not to the priesthood, Tim left the seminary in 1994 and has been working in Catholic apologetics and evangelization ever since.
Curtis Martin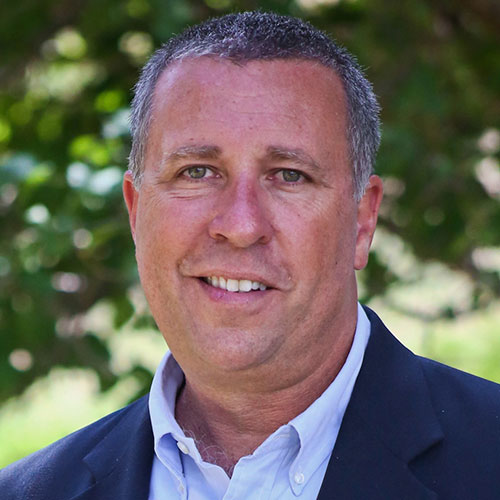 Curtis Martin, Founder & CEO of FOCUS (Fellowship of Catholic University Students)
FOCUS was founded in 1998 as a national outreach to college students on campus and is now one of the fastest-growing college outreach apostolates in the Catholic Church. Starting with just two missionaries on one campus, FOCUS now has hundreds of full-time missionaries serving tens of thousands of college students on campuses throughout the United States. FOCUS is working to play a vital role in the New Evangelization called for by Pope Saint John Paul II.

Curtis Martin holds a master's degree in theology and is the author of the best-selling book, "Made for More." Curtis is likewise the co-author of "The Real Story: Understanding the Big Picture of the Bible" with Dr. Edward Sri and "Boys to Men: The Transforming Power of Virtue" with Dr. Tim Gray.
Michael Gormley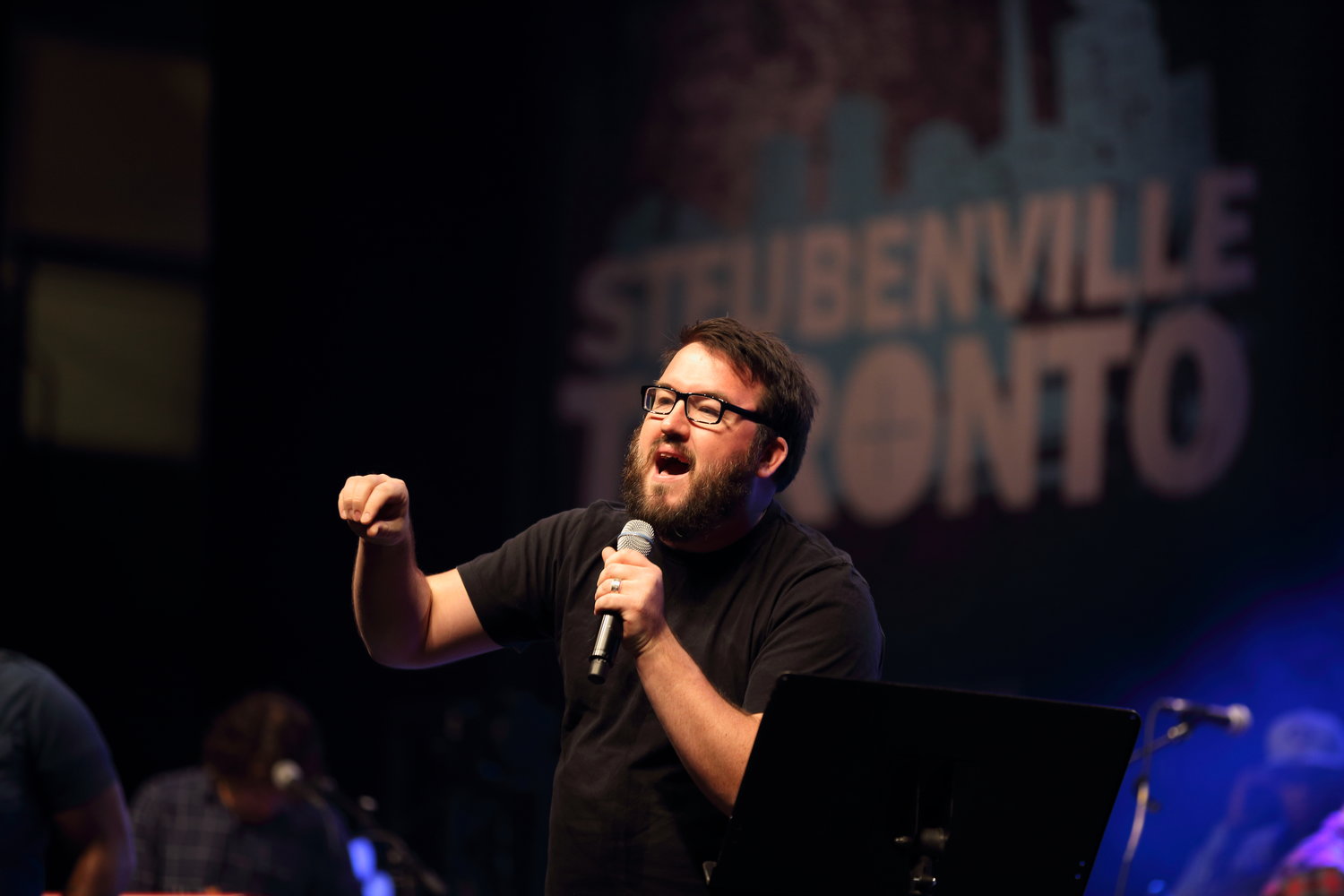 Michael Gormley has been leading evangelization and ministry for 10+ years, as a full-time parish staff member and as a speaker/consultant for parishes, dioceses, and Catholic campus ministries. Michael is the founder of LayEvangelist.com, the co-host of Catching Foxes, a Catholic young-adult podcast discussing the collision of Faith and Culture, and the co-host of Every Knee Shall Bow, an Ascension Press podcast helping you become a spirit-filled evangelizer.
When & Where

Hyatt Regency Hill Country Resort and Spa
9800 Hyatt Resort Drive
San Antonio, TX 78251


Saturday, August 17, 2019 at 7:30 AM

-

Sunday, August 18, 2019 at 5:30 PM (CDT)
Add to my calendar
Organizer
By deepening and enriching the faith of thousands of Catholics and non-Catholics each year, Fullness of Truth™ fulfills its Mission to promote and share the inestimable gift and irrefutable truth of the Roman Catholic Faith with sincere charity and reverence, in the spirit of 1st Peter 3:15.
From its inception in 2001, Fullness of Truth™ has prayerfully sought the heavenly patronage and intercession of two great Catholic evangelists: St. Maximilian Kolbe and St. Francis De Sales.
© Fullness of Truth™ 2001